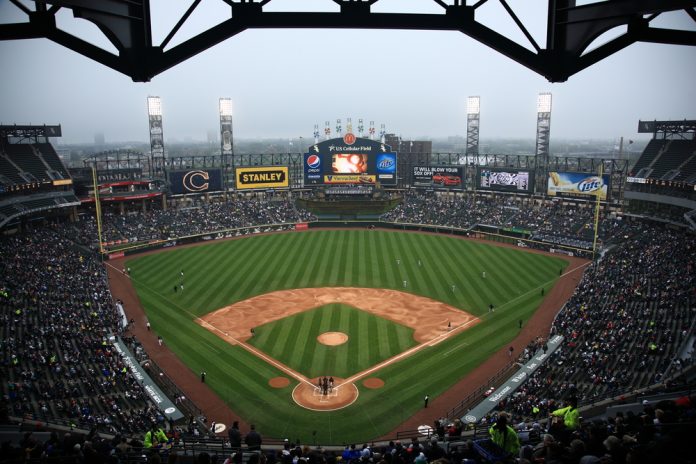 (NewsSpace.com) – When fans head to a stadium to watch a sports game, they go through multiple security checks to ensure they're not bringing prohibited items — such as weapons — into the arena. However, a shooting at a recent Chicago White Sox game has authorities and officials wondering where the gun came from and if it was shot from within Guaranteed Rate Field. Initial reports said a woman used her body fat to hide the weapon and sneak it through security, however, evidence has surfaced proving that might not be the case, and authorities are still investigating the incident.
The shooting took place on Friday, August 25, while the Chicago White Sox were hosting the Oakland Athletics. Three people were injured in the incident. One was shot in the leg, another was nicked in the back, and the final victim had a graze wound on her stomach. The woman who was struck in the back said she saw a bullet when she looked down.
An ESPN journalist initially reported that a heavy-set woman snuck the weapon in, using her belly fat to conceal it. The theory was that it accidentally went off while hidden, but testing showed no gunpowder residue on her clothing, despite authorities initially suggesting the wound was self-inflicted.
The woman initially accused of bringing the weapon in denies having one and has lawyered up. Her attorneys say that "she denies bringing a firearm into the stadium," and that they have testimony from "medical experts who confirm the gunshot wound […] was not self-inflicted," nor was it sustained during an accidental discharge.
The game was stopped briefly while the Chicago Police Department investigated the scene, but then resumed. Police have "almost completely dispelled" that the gunshots were coming from outside the stadium and have said they are "looking at every avenue" as the investigation into the incident continues.
Copyright 2023, NewsSpace.com