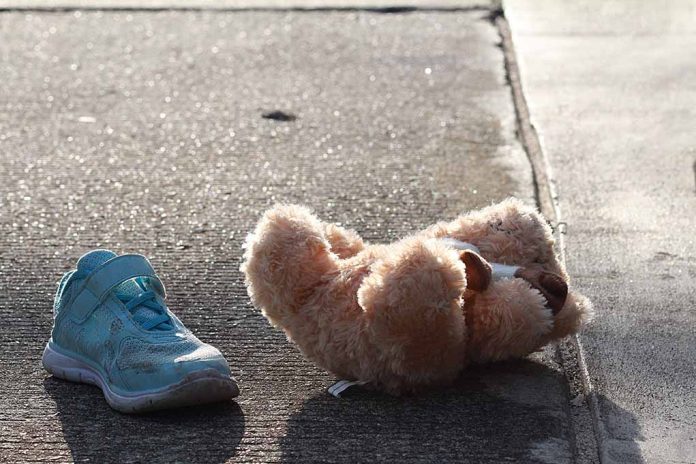 (NewsSpace.com) – Illegal immigration is a huge problem at the border. In addition to those who go through the checkpoints, there are millions who try to sneak in undetected. Some even attempt to smuggle children in. Recently, an alleged smuggler dropped a child over a 30-foot border wall in San Diego, then left him.
On Monday, May 22, an alleged smuggler was helping two children over the top of a border wall section near the San Ysidro port of entry. The first child made it over safely and stood to the side, waiting for the others. Then, security video captured the moment this individual tried to help but instead dropped a 4-year-old migrant boy over the top of the wall. The kid slipped and fell onto his back, potentially hitting his head. Instead of helping the child, the person jumped down and left the scene with the other child.
Customs and Border Protection (CBP) officers tended to the abandoned migrant boy. There were multiple people trying to help the child, including the San Diego Fire Department and medical services. While they were tending to the boy, gunshots rang out on the other side of the wall, prompting CBP to tell everyone to take cover.
Aaron Heitke, the San Diego Sector Chief Patrol agent, said, "This is another example of the inherent dangers that agents face every day," according to Fox News. He emphasized that "border violence is a significant threat to public safety." The agency said that in total, over the course of a week, 18 agents had been assaulted.
The agents and first responders on the scene were unharmed during the gunfire. The little boy was tended to and, remarkably, suffered no injuries. Mexican and US authorities are working together to determine where the gunfire originated from.
Copyright 2023, NewsSpace.com