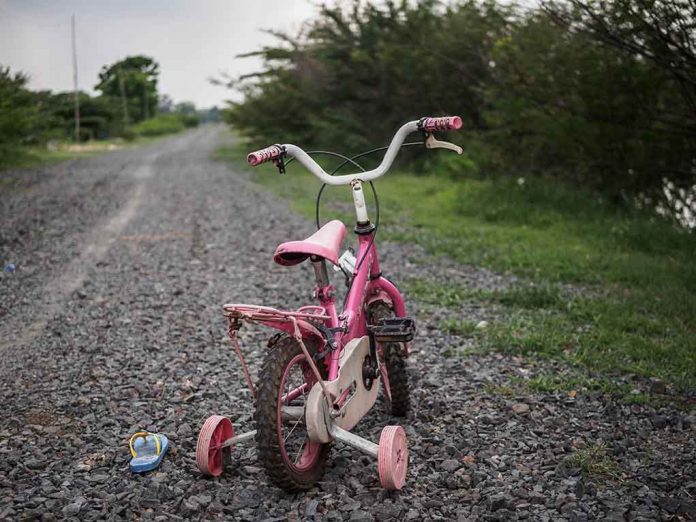 (NewsSpace.com) – Many families look to adopt children from foreign countries, particularly those in dire straits, in hopes of giving them a better life. There are a lot of steps involved in the process, and typically, both sides are well-vetted. One Indiana family, however, is claiming they're victims of the fraudulent actions of a sociopath and are telling their story in an upcoming documentary.
The Adoption
In 2010, Michael and Kristine Barnett, who have three sons of their own, adopted what they believed to be a 6-year-old girl from Ukraine. Natalia Grace turned out to be a full-fledged adult who was suffering from a rare form of dwarfism known as spondyloepiphyseal dysplasia congenita.
Soon after her adoption, the family began noticing strange patterns. Michael Barnett said Grace once said to him, "I promise you within 5 years someone is dead," according to Daily Mail. She also allegedly tried to poison him, and he woke up one night to find her standing at the edge of his bed with a knife.
After these incidents, the family began to fear Grace. In 2012, they took drastic action to escape her. After having her birth certificate changed to reflect her actual age, they set her up in an apartment and then fled the country.
Couple Charged With Neglect
A few years after fleeing, the couple was charged with child neglect for having abandoned her. In response, the Barnetts said they were victims of fraud. Michael went to trial in 2022, and it took a jury just two hours to find him not guilty. WTHR reported that the evidence was overwhelmingly in his favor since "a series of scientific and medical tests" proved Natalia Grace "may have been as old as 20 to 22 years of age" and not 6 as she claimed. She also had adult teeth and periods, and physicians confirmed she has a psychological illness that only presents in adults.
In early 2023, the charges were dropped against Kristine Barnett as well. As of 2019, Natalia was living with a new adoptive family who defended her against accusations that she was anything but a child.
Upcoming Documentary
In an upcoming three-part documentary, the couple and one of their sons, Jacob, talk about the experience of living with Grace and the alleged horrors they faced during that time. In the trailer, Michael Barnett says the entire family was "abused."
"The Curious Case of Natalia Grace" will begin airing on Investigation Discovery beginning on May 29.
Copyright 2023, NewsSpace.com