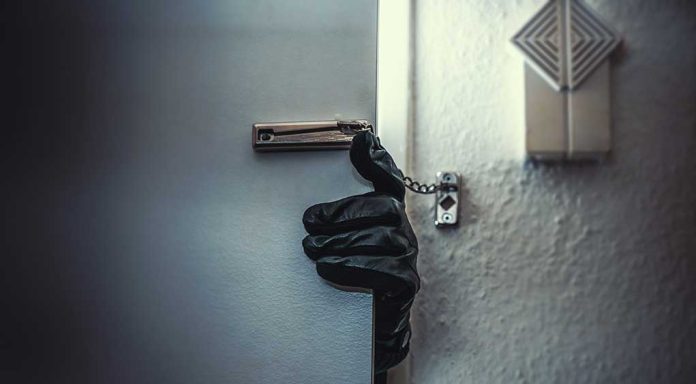 Texas Mother Stands Her Ground Against Home Invader
(NewsSpace.com) – Just after 9 p.m. on October 25, Hidalgo County, Texas, sheriff's deputies answered a call about an active burglary in the rural town of Edinburgh. When they arrived, what could have been a nightmare turned into a lesson in self-defense. Carlos Garcia, at 36 years old, got more than he bargained for when he threatened an armed mom in her own home.
Texas mom jumps into action when burglar breaks into home, locks family in bedroom and opens fire https://t.co/ob9qLFTxTL

— Fox News (@FoxNews) October 30, 2022
Garcia entered through the garage and encountered the homeowner and her children locked in a bedroom. When he tried to enter, she warned him that she was armed. When he persisted, she fired once through the door. Cops found the burglar close by with a gunshot wound to the arm.
Sheriff Eddie Guerra noted it's not necessary to tell someone you have a weapon in that situation, that the use of deadly force against an intruder won't get you locked up in Hidalgo County. His office posted a statement about the incident on its Facebook page, detailing the incident.
The statement explained that deputies located Garcia in an open field about 100 yards from the homeowner's location. Law enforcement officials subsequently booked him into the Hidalgo County Adult Detention Center once personnel medically cleared him. He faces one criminal count of burglary of a habitation with intent. The sheriff notes the investigation is active, but there's no word on the identity of the family involved.
Copyright 2022, NewsSpace.com