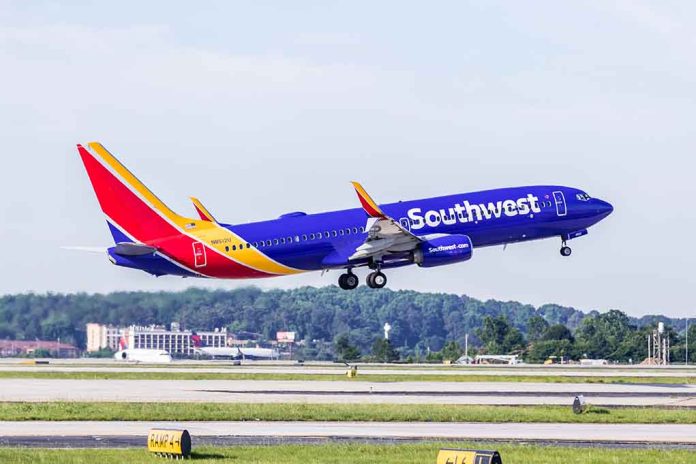 (NewsSpace.com) – There have been many incidents involving airplanes, from near misses on a runway to wings clipping buildings and emergency landings in recent months. These events can be scary for those onboard, but the crews and pilots are trained to remain calm and handle the situations. Those aboard a recent flight got to put this training to use when a bird took out an engine.
On Sunday, March 5, Southwest Airlines flight 3923 was en route from Havana, Cuba, to Fort Lauderdale, Florida, when it struck some birds. These strikes are very common, with more than 10,000 incidences occurring per year. Most times, it's little cause for concern, and the plane continues on to its destination. However, this time one of the birds got sucked into the engine, causing a fire. WSVN reported that in the aftermath, passengers said there was a "boom," and then smoke flooded the cabin.
BIRD STRIKE FORCES EMERGENCY LANDING: A Florida-bound Southwest flight was forced to turn back to Cuba after a bird strike damaged an engine, causing the cabin to fill with smoke. ABC's Derricke Dennis reports. pic.twitter.com/yWFk4CQbrW

— ABC World News Now (@abcWNN) March 6, 2023
Steven Rodriguez, who was on the flight, said there was a burning smell, and he found it really hard to breathe. Planes are equipped with emergency oxygen masks for events like this, but some of them reportedly didn't deploy properly.
The bird took out an engine on the Boeing 737, which required the plane to turn around and make an emergency landing. None of the 153 people on board — 6 crew members and 147 passengers — were injured.
Birds were also responsible for the 2009 emergency landing that's now widely known as Miracle on the Hudson. In that case, pilot Chesley Sullenberger safely landed flight 1549 with 155 people on board in the Hudson River after hitting a flock of geese and losing all engine power.
This isn't the only emergency landing that's happened recently. A Lufthsana flight headed to Dusseldorf, Germany, from Austin, Texas, had to divert to Washington Dulles International Airport after flying through severe turbulence that sent dinner dishes scattering and injured seven people.
Copyright 2023, NewsSpace.com