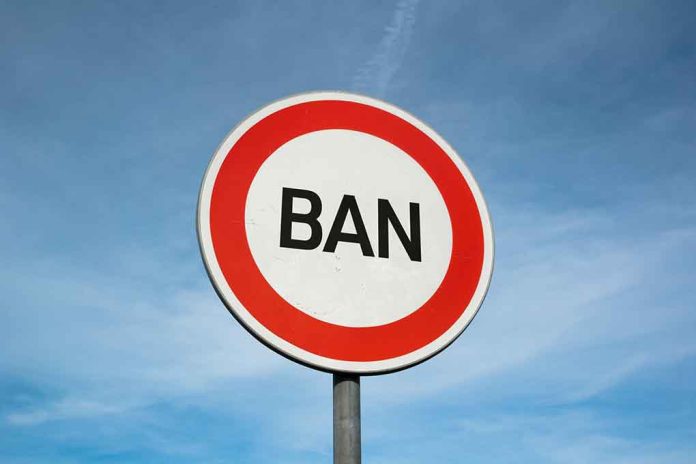 (NewsSpace.com) – The topic of drag queens has sparked some serious debate over the past few months. Many parents and lawmakers have taken offense at the perceived indoctrination of the performers and have protested at a number of events around the country. Several states have drafted and attempted to pass legislation, but one state has recently taken definitive action, the first of its kind.
The Ban
On Monday, May 22, Montana Governor Greg Gianforte (R) signed House Bill 359, which bans drag queen story hour in public libraries and schools in the state. It also bars minors from attending "sexually oriented performances," a term that is widely up for debate and could spark legal challenges.
The bill underwent several amendments before it reached Gianforte's desk. It was originally centered on performances that were designed to "excite lustful thoughts," according to reports. But then, several other provisions were added, including the banning of drag queen story hours at publicly-funded libraries and schools — even if they don't have a sexual element to them. A final addition banned minors from attending obscene and sexually oriented performances on any type of public property.
HB 359, which was sponsored by GOP Rep. Braxton Mitchell, made it through the Republican-led state legislature within just a few short months, after some back and forth with adding amendments. In the House, it passed 66 to 33, with one Republican and all 32 Democrats voting against it. Mitchell believes the law is necessary because "there's no such thing as a family-friendly drag show," and videos of children attending the performances caught his attention.
Mixed Reactions
As with most hot-button issues, the passage of the bill was met with mixed reactions. Several advocates say it sets the LGBTQ+ community back on the progress that's been made. Drag queens in Montana say their shows will go on as they always have, despite the protests. However, the performers have to develop safety plans and coordinate with law enforcement to make sure they're protected should demonstrators show up.
Other States
Other states have taken similar measures to ban drag shows, including Florida and Tennessee. The one difference between these two states and Montana is that it doesn't require the performances to have a sexual element, whereas the other two states do.
Tennessee is currently facing a legal challenge to its legislation. A federal judge issued a temporary injunction back in March, agreeing with the plaintiffs in a lawsuit that the bill violates the First Amendment. Establishments in Florida are threatening to sue as well.
Copyright 2023, NewsSpace.com