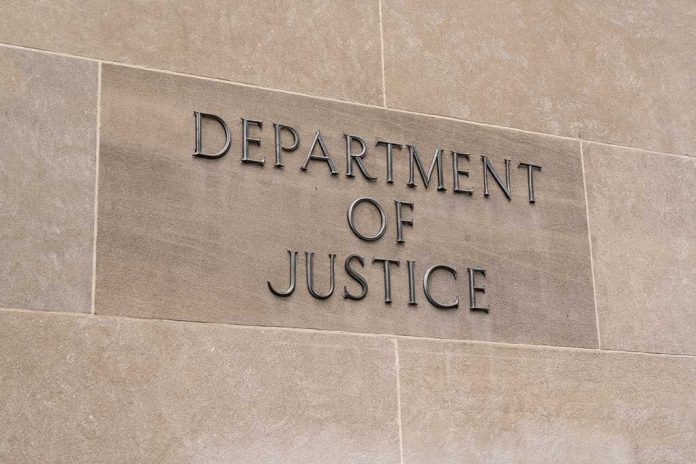 (NewsSpace.com) – Many people look for investment opportunities to hopefully earn large returns on their money. However, tens of thousands fall victim to shady people who promise exorbitant payouts in exchange for their hard-earned dollars, only to be left in the dust when the opportunities turn out to be scams. Federal authorities recently arrested an exiled Chinese businessman, with ties to former President Donald Trump's senior advisor Steve Bannon, for bilking his followers out of $1 billion.
The Scam and Arrest
On Wednesday, March 15, the Department of Justice (DOJ) announced the arrest of Guo Wengui, also known as Ho Wan Kwok and Miles Guo, among other names, for fraud. He is accused, along with Kin Ming Je or William Je, of using his large online following to solicit investments for which he promised: "outsized financial returns and other benefits." It turns out he was allegedly using that money to line his own pockets and indulge in material possessions. With the money, authorities say Guo purchased a 50,000-square-foot mansion, a yacht, and a Ferrari worth $3.5 million.
The elaborate scam Guo and Je carried out involved four entities: GTV Media Group, Inc., G Club Operations, LLC, Himalaya Exchange, and the Farm Loan Program. They fraudulently obtained hundreds of millions of dollars from investors in each entity.
The pair reportedly sold unregistered stock to GTV Media Group, Farm Loan Program, and G Clubs, bringing the Securities Exchange Commission (SEC) into the investigation. In a complaint, the SEC accused Guo of raising in excess of $850 million, which he used "to victimize thousands and fund his and his family's lavish lifestyle."
The Charges
The DOJ has levied several charges against both defendants, including:
Wire Fraud (all four entities)
Securities Fraud (GTV Media Group, Farm Loan Program, G Clubs)
International Promotional Money Laundering
International Concealment Money Laundering
Conspiracy to Commit Wire Fraud, Securities Fraud, Bank Fraud, and Money Laundering,
Unlawful Monetary Transactions
Je has an additional charge levied against him for obstructing justice.
History Repeats Itself
This isn't the first time Guo has found himself on the wrong side of the law. A Chinese national, he fled the country to live in the United States in 2014. Three years later, in 2017, Chinese authorities lobbed several allegations against him, including embezzlement and bribery.
If found guilty on all charges, Guo faces up to 195 years in prison. William Je, who remains at large, faces an additional 10 years — for a total of 205 — for an additional charge of obstruction of justice.
Copyright 2023, NewsSpace.com