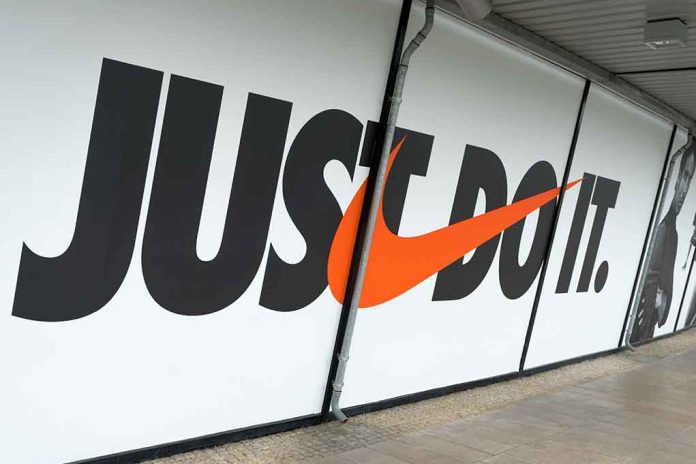 (NewsSpace.com) – When one thinks of a flash mob, it typically conjures up images of a group of people spontaneously breaking into song and dance in the middle of a public place. However, what's happening in Los Angeles, California, is anything but fun. Mobs are causing destruction in their efforts to grab as much merchandise as they can.
Smash-and-grab style robberies are nothing new. There's been an uptick in these types of crimes since 2020, and it doesn't seem as though they're going to stop anytime soon. Most recently, a shopper captured video footage of two suspects running into a Nike store with trash bags in hand. They threw merchandise into the bag and escaped, taking about $1,000 worth of goods with them. It wasn't even the first time this happened at the location. Law enforcement says it's a weekly occurrence.
Another store in Los Angeles also became a recent target, but the damage was much higher. In this incident, a mob of more than 30 people broke into a Nordstrom store located inside the city's Westfield Topanga Shopping Center around 4 p.m. local time. They were all wearing dark clothes and masks when they descended on the establishment. When all was said and done, they ended up running out with more than $300,000 in stolen merchandise. Police arrived quickly at the scene and were said to have a few leads in the case.
Los Angeles Mayor Karen Bass (D) issued a statement calling the theft "absolutely unacceptable" and saying the perpetrators "must be held accountable." Multiple law enforcement agencies are talking to one another to determine if there is any link between the flash mob-style robberies, though it's too soon to tell.
Meanwhile, customers in the area say it's affecting how safe they feel. Speaking to ABC7, Developer Rick Caruso, who owns several retail centers in SoCal, said it's time to "get our elected officials to change some laws, [and] enforce the laws we have."
Perhaps luckily, there was recently an arrest in this case at the Yves Saint Lauren store in Los Angeles. According to police, Ivan Isaac Ramirez, 23, of Los Angeles, was detained on Thursday during a raid at the Americana at Brand shopping mall in Glendale. He was charged on Friday with organized retail theft, burglary, grand theft, and conspiracy.
Copyright 2023, NewsSpace.com