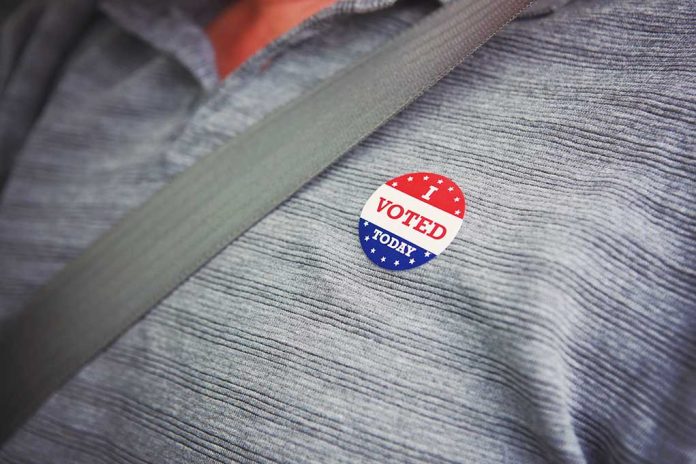 PA Supreme Court Rules Ballots Must Be Dated Correctly To Count
(NewsSpace.com) – The topic of mail-in ballots has gotten a lot of attention since the 2020 election. While there was no widespread fraud found in the system, questions of election integrity remain. In Pennsylvania, scrutiny over even the smallest of details and an order from the state Supreme Court could mean some votes won't be counted.
Rules are Rules
The issue with ballots in Pennsylvania comes down to a primary issue: the date on the outside mailing envelope. Filling in the date incorrectly or failing to fill it out at all shouldn't matter to the vote inside, according to acting Secretary of State Leigh Chapman. So, a court battle ensued, with mixed results.
The 3rd Circuit Court of Appeals ruled the ballots must be counted, citing how a date on an envelope doesn't change the will of the voter or negate their constitutional right to cast a ballot. The Supreme Court ordered the lower court to dismiss the case on the grounds that it was "moot," meaning the court ruled on a precedent that doesn't exist.
Because the 3rd Circuit's ruling was moot, Secretary Chapman reverted to a Pennsylvania Commonwealth Court precedent stating that an irrelevant date on an envelope does not supersede state and federal law guaranteeing the right to vote.
Every county is expected to include undated ballots in their official returns for the Nov election, consistent with guidance & @CommCtofPA decision. Today's order from SCOTUS vacating Third Circuit's judgment on mootness grounds does not affect the prior decision of @CommCtofPA. pic.twitter.com/eDiYpvLZYV

— PA Department of State (@PAStateDept) October 11, 2022
On November 1, the Pennsylvania Supreme Court ordered Secretary Chapman and all other election officials to stop counting ballots with improper or missing dates and instead segregate them. The order states that opinions in the case are forthcoming and that the justices are evenly split on whether or not excluding ballots violates federal law.
What Does That Mean?
The Department of State says it will review the order, but it seems clear that without any further intervention, mail-in ballots with improper dates won't count in the Keystone State. POLITICO reports that the department issued an unsigned statement urging Pennsylvanians to doublecheck their ballots to make sure everything is properly filled out.
The United States Election Project says Pennsylvania has received 900,000 mail-in ballots, with about 70% of those coming from registered Democrats. Whether or not excluding mail-in ballots will sway an election remains to be seen. In the GOP primary, 65 of 67 counties reported fewer than 900 improperly-dated ballots: a relatively small number. However, in a national election that could come down to margins of less than a percentage point, those votes could be crucial.
Copyright 2022, NewsSpace.com