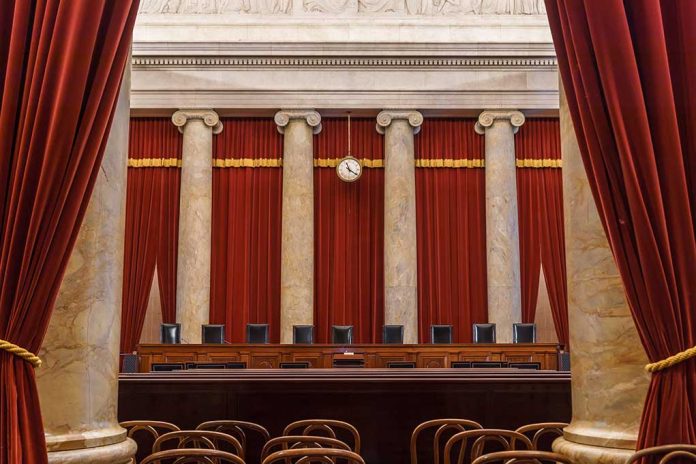 (NewsSpace.com) – Section 230 of the Communications Decency Act of 1996 has been at the center of controversy for some time as it shields internet companies from liability. Over the past few years, several people have tried to sue under its scope, trying to hold social media platforms accountable for the content posted on them, with little success. Recently, the Supreme Court refused to take on an appeal in one of the cases.
Reddit Lawsuit
Several victims of child pornography sued the discussion website Reddit in 2021 in a class-action lawsuit, accusing the platform of profiting from the content posted, arguing that more views draws advertisers and, thus, results in more income. Jane Does v Reddit, which was filed under the Fight Online Trafficking Act (FOSTA), claims that the website did little to moderate or prevent the content from circulating.
FOSTA was a 2018 amendment to Section 230, allowing parties to sue internet companies when the underlying issue involves child sex trafficking. It would lift the protections if that were found to be the case. The complaint alleged "Reddit creates a thriving platform" for such behavior.
In October, the Nine Circuit of Appeals, in its ruling, sided with Reddit, saying the plaintiffs didn't "state a sex trafficking claim" or even accuse the platform of "knowingly participat[ing] in or benefitt[ing] from" the posts on the site. Additionally, it said the suing parties have the burden of proving that "the defendant knowingly facilitated sex trafficking."
The plaintiffs appealed the case to the Supreme Court, saying if the decision stood, it "would immunize a huge class of violators who play a role" in victimizing children. That's where it all came to an end.
Supreme Court's Denial
On Tuesday, May 30, the Supreme Court refused to take up the case, leaving the Ninth Circuit of Appeals Court decision in place, which basically relieves Reddit of any liability for the content its users post. In doing so, it leaves Section 230 untouched — a move that many lawmakers are looking to change.
This isn't the only case involving Section 230 that the high court has addressed in recent days. On May 18, it sided with Google, Twitter, and Facebook in two separate cases — Twitter v Taamneh and Gonzalez v Google — determining the companies are not liable for the content posted on their platforms. The two legal challenges centered on terroristic content, saying the platforms aided ISIS recruitment efforts through its algorithms.
Both President Joe Biden and his predecessor, Donald Trump, have been vocal in trying to reform the US code. Lawmakers have introduced legislation to this effect, as well, with little success so far.
Copyright 2023, NewsSpace.com