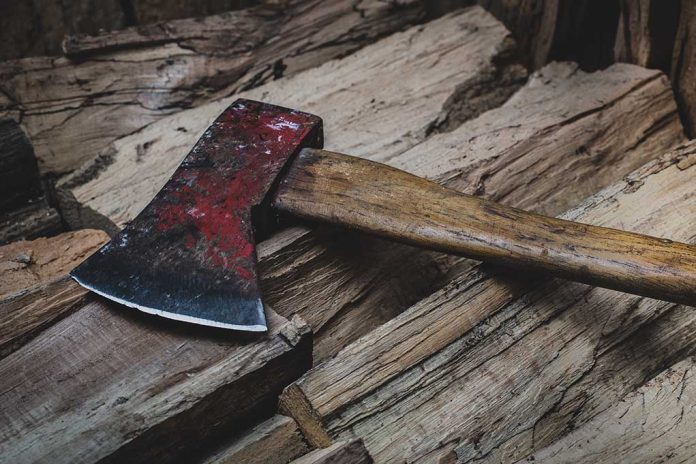 (NewsSpace.com) – In mid-April, authorities were called to investigate a missing persons report in Roselle, New Jersey. What they found was disturbing. A 45-year-old woman and her 9-year-old daughter were found deceased and stuffed under a mattress in the little girl's room. Police immediately launched an investigation into the deaths, and a suspect was recently arrested.
On May 8, the Union County Prosecutor's Office announced they charged a man in connection with the murders of Keisha Morrison and her daughter, Kelsey Morrison. Early reports say the two had been bludgeoned to death, but it was later revealed they'd been attacked with an axe. The suspect, 44-year-old Everoy L. Morrison, Keisha's brother-in-law, was charged with several weapons counts, two counts of first-degree murder, and theft of a motor vehicle after he stole the victim's vehicle following the killings.
Keisha Morrison and her 9-year-old daughter were bludgeoned to death inside their home in Roselle, New Jersey, family members said. @csloantv reports. https://t.co/MTFDRTJCue

— CBS New York (@CBSNewYork) April 20, 2023
On the day of the crimes, Keisha Morrison's husband Gary raced home after he was unable to reach his wife after finding out that Kelsey never showed up to school. He ended up walking into a crime scene — his bedroom — but there were no bodies. He then called the police, who found the two and broke the tragic news to the family. Her vehicle was also missing. Police were able to track Everoy Morrison down to Baltimore, Maryland, where he was arrested.
Authorities said that Mr. Morrison had been living in the basement of the victims' home and had recently been asked to leave. There is currently no public disclosure of a possible motive. However, some family members have alluded to the fact that he may have been jealous of his brother's life. Speaking to CBS News, Keisha's sister-in-law said, "Kelsey was a firecracker," while her brother's wife "was quiet, never see her angry."
The investigation is still ongoing. If Morrison is found guilty of the charges, he faces life in prison.
Copyright 2023, NewsSpace.com