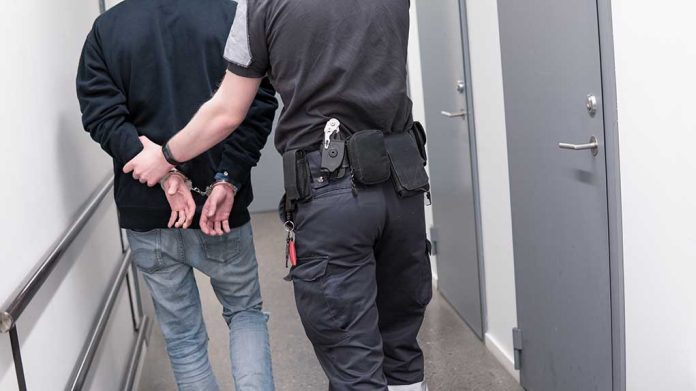 (NewsSpace.com) – Nearly 18 years ago, Natalee Holloway, an 18-year-old girl from Alabama, traveled to Aruba to celebrate her high school graduation. She never returned home. She was last seen in the company of Joran van der Sloot and two other men on May 30, 2005. Her death dominated headlines for several years after her disappearance. Now, authorities have secured van der Sloot's extradition to the United States.
The Natalee Holloway Case
Holloway's disappearance gained international attention for many years as authorities continued to pursue leads and seek information about her whereabouts. In 2012, she was officially declared dead — her body was never found.
Police originally arrested Joran van der Sloot, and two brothers, Satish and Deepak Kalpoe, in connection with her disappearance, on June 9, 2005. But authorities eventually had to release all three that September due to lack of evidence.
During the time when grieving mother, Beth Holloway, was searching for any tidbit of information about her daughter's disappearance, van der Sloot was allegedly trying to extort money out of her. In 2010, he contacted Beth Holloway and reportedly offered to tell her where Natalee's body was in exchange for a $250,000 payment. The purported agreement was to send him $25,000 after he revealed "specific details concerning the manner of her death," according to CBS News. Then, he would receive the remaining $225,000 after the remains were positively identified as the victim's. He later admitted the information was "worthless," and kept the initial payment. Authorities were back at square one.
On June 30, 2010, however, a federal jury indicted van der Sloot on charges of extortion and wire fraud.
Murder Conviction in Another Case
Van der Sloot is currently in a Peruvian prison for the 2010 death of 21-year-old Stephany Flores, who coincidently died five years to the day that Holloway went missing. He confessed to killing Flores. In 2012, he was sentenced to 28 years in prison, where he has been reprimanded for various crimes, such as dealing cocaine and threatening prison wardens.
The United States has been seeking his extradition to the country so he can face extortion and wire fraud charges. This is a temporary measure so he could go through a trial, after which he will be returned to Peru to serve out the remainder of his sentence.
In a statement, Gustavo Meza-Cuadra, Peru's Ambassador to the US, said Peruvian officials "hope that this action will enable a process that will help to bring peace to Mrs. Holloway and to her family."
Maximo Altez, who is representing van der Sloot, said he plans to challenge the extradition.
Copyright 2023, NewsSpace.com