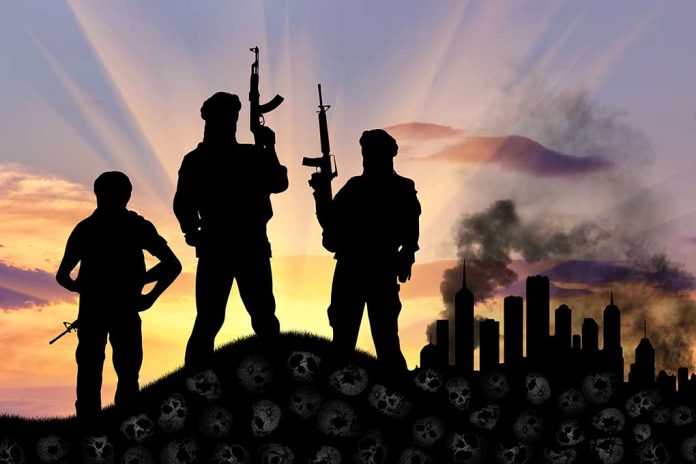 (NewsSpace.com) – The Democratic Republic of Congo (DRC) is no stranger to violence. Over the last decade, there have been an increasing number of attacks at the hands of terrorist forces that claimed thousands of lives. Another one recently ended in 19 more deaths.
On Sunday, March 12, Islamic militants allegedly raided the village of Kirindera, setting fire to a medical facility and killing people in their path. Reuters reported that resident Sadame Patanguli placed the blame on Allied Democratic Forces (ADF), a group allied with ISIS. Before lighting the hospital on fire, they said the ADF stole medications. There are reports of kidnapped people, as well.
Suspected #Islamist #militants kill 19 in another #village #raid in #east #Congohttps://t.co/spEo591O1k

— The Business Standard (@tbsnewsdotnet) March 12, 2023
This is the second attack in as many weeks. Last Thursday, March 9, the same group, ADF, carried out an overnight raid, killing at least 36 people. According to Reuters, an army spokesman confirmed that the attack, which took place in the village of Mukondi, was retaliatory in nature. The military had begun cracking down on rebel activity and had detained nearly two dozen people working with ADF.
Violence in the DRC is at an all-time high. The ADF has been present in the nation since the 1990s, but aligned with the Islamic State in 2018 after years of trying. Since then, it has routinely claimed responsibility for attacks, many of which occur overnight to take the populaces by surprise. The army is not only trying to stave off ADF but also M23, a rebel group that the DRC says is backed by its neighboring country, Rwanda, a claim Rwanda staunchly denies.
The army is getting help from the United Nations Organization Stabilization Mission in the Democratic Republic of the Congo, also known as MONUSCO, but public support for the group has waned as they've failed to produce results in reducing the number of attacks or improving safety.
Copyright 2023, NewsSpace.com