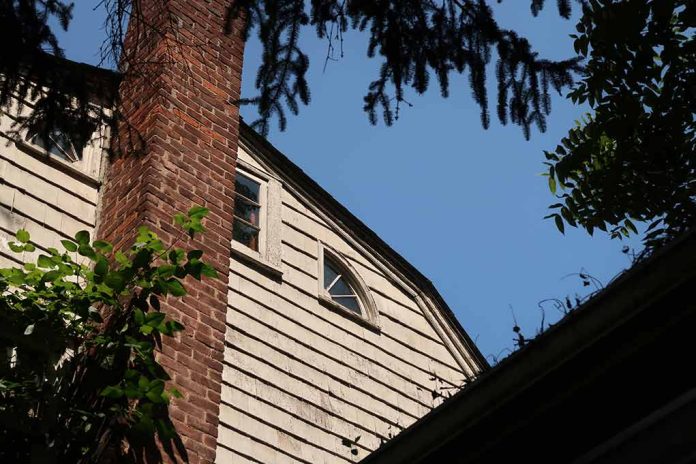 (NewsSpace.com) – For more than a decade, a series of murders on Long Island went unsolved. The cases eventually went cold, but authorities persisted, and in 2022, a new task force was created to investigate the deaths of four women. Law enforcement recently arrested 59-year-old Rex Heuermann in connection with three of those. But people are pointing out another seemingly eerie connection to the suspect.
Heuermann's home in Massapequa Park is located just under three miles away from where another infamous crime took place: the Amityville horror. In 1974, then 23-year-old Ronald DeFeo Jr shot and killed his family, which included his parents and his siblings, two sisters and two brothers. He was later convicted and sentenced 25 years to life in prison, where he died in 2021.
Now, residents are worried that their hometown will turn into a tourist attraction, with people coming from miles away to gawk at Heuermann's home much the way they did with the Amityville horror house. One person went so far as to say, "They should knock it down," according to CBS News.
The investigation into the murder cases of the three women linked to Heuermann, Melissa Barthelemy, Megan Waterman, and Amber Costello, continue. He currently faces three counts each of first- and second-degree murder and has been ordered held without bail or bond. It's unclear if they have linked him to or plan to charge him with anything related to the final victim of the "Gilgo Four," Maureen Brainard-Barnes, though he is considered the prime suspect.
Cell phone and credit card evidence reportedly links Heuermann to the locations where he allegedly used burner phones. Additionally, authorities recovered a DNA sample from pizza leftovers that the suspect discarded, which then matched with a hair found on one of the victims. Law enforcement also allegedly found Heuermann's wife's hair on three of the victims.
Heuermann, through his lawyer, denied all of the accusations against him.
Copyright 2023, NewsSpace.com