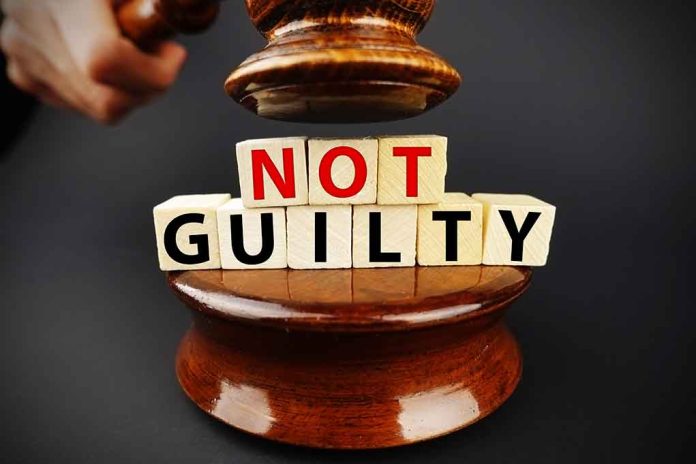 (NewsSpace.com) – In January 2022, Alabama's Mobile County Sheriff's Office responded to a call in Eight Mile. They arrived at quite a gruesome scene. There were three victims who had suffered severe lacerations, and one who died from her injuries. The suspect, Damien Winslow Washam, had taken off but was later apprehended with the weapon in his vehicle. However, he underwent mental evaluations and he has been found not guilty by reason of insanity.
On Monday, September 25, the Mobile District Attorney's office confirmed that Damien Washam was acquitted of the murder, attempted murder, and assault charges he was facing. The suspect's mother, 61-year-old Helen Nettles, died from lacerations caused by a sword, wielded by him. Additionally, He also attacked his uncle and his brother. His uncle has cerebral palsy and is bedridden and his brother has autism.
Medics transported his uncle to the hospital with deep lacerations on his face. They treated his brother at the scene for cuts on his wrist.
Damien Washam took police on a chase before they stopped his vehicle by laying down spike strips. They had to tase him in order to subdue him enough for arrest. The weapon was found inside his 2000 Honda Accord. Still, he showed zero remorse for the alleged crime.
According to Hubert Washam, the suspect's father, he had no history of mental health issues but had recently begun "listening to some crazy group of people, like a cult or something," per Oxygen. Damien Washam had also ordered weapons his father considered "deranged" and "disturbing," such as a knife and brass knuckles with spikes.
Hubert was the one to find his wife dead and said, "She was just a sweet, innocent person," and he was "broken" following her death.
Damien Washam initially pleaded not guilty before changing it to guilty by reason of mental disease or defect. The judge relayed that Washam was "in need of treatment to stabilize his illness" and ordered him to be committed to the state Department of Mental Health.
Copyright 2023, NewsSpace.com