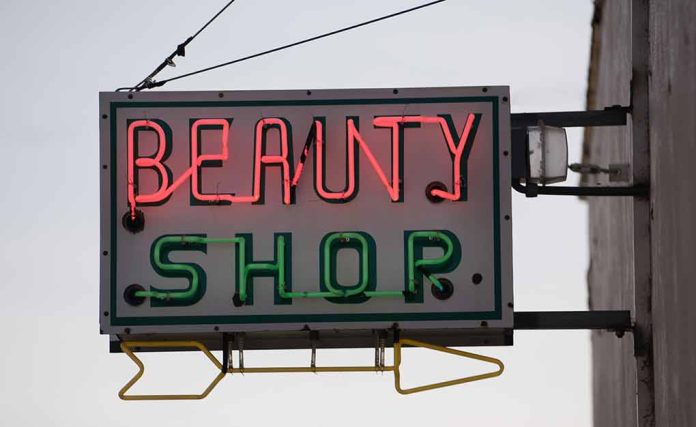 (NewsSpace.com) – When the Taliban assumed control of Afghanistan following the withdrawal of US troops in 2021, they promised to keep a modicum of rights in place. It didn't take long for that to go by the wayside. The terrorist organization, widely known for demolishing women's rights, has been cracking down on them for the past two years, and they just made the latest move.
Reports say that in late June, the Afghanistan government announced through a letter that it was banning women's beauty salons. Mohammad Sidik Akif Mahajar, a spokesperson for the Taliban's Virtue and Vice Ministry, confirmed this was true but refused to elaborate on the details.
The correspondence, which was crafted based on a verbal order from Supreme Leader Hibatullah Akhundzada, says that salons throughout the country must shut down within a month. Additionally, the businesses must submit a report to the government notifying it of the closure. That drew a lot of ire from both women and activists who say the Taliban is back to its old ways.
The United Nations Assistance Mission in Afghanistan (UNAMA) posted a tweet urging the government to reconsider its actions, saying it will "impact negatively on the economy & contradicts stated support for women entrepreneurship."
UNAMA calls on the de facto authorities to halt the edict closing beauty salons. This new restriction on women's rights will impact negatively on the economy&contradicts stated support for women entrepreneurship. UNAMA remains engaged w/stakeholders seeking reversal of the bans.

— UNAMA News (@UNAMAnews) July 4, 2023
An unnamed salon owner spoke with The Associated Press and said it was her only source of income after her husband's death six years ago. She spoke on condition of anonymity, saying, "Day by day [the Taliban] are imposing limitations on women," and posed the question: "Aren't we human? Don't we have the right to work or live?"
This is just the latest action the Taliban has taken against women, despite its assurances it wouldn't return to the way it did things decades ago in the 1990s. Women have already lost many of their media freedoms and cannot visit public spaces like schools, gyms, and parks. They also cannot travel unaccompanied and must adhere to the Taliban's strict dress code.
Copyright 2023, NewsSpace.com