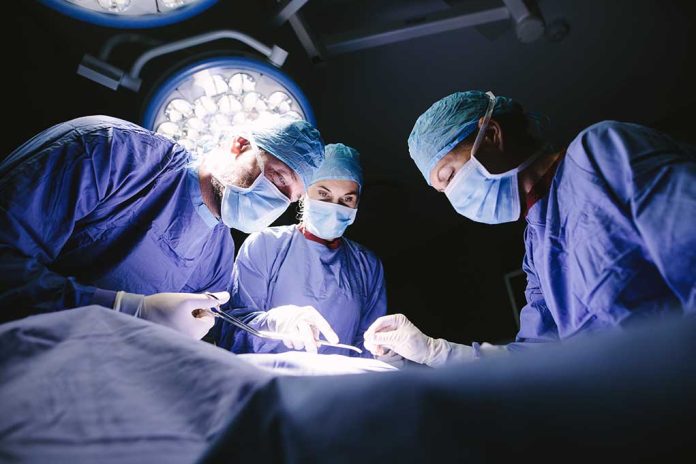 (NewsSpace.com) – Flu symptoms can come on without warning and escalate into something far more serious, which is why it's important to seek medical care. One teenage boy in Tennessee nearly lost his life after he got really sick in June. Fortunately, doctors were able to save him, but his family had to make the hard decision to amputate his extremities.
After visiting his doctor for "flu-like symptoms," 14-year-old Mathias Uribe went to the emergency room. From there, things only got worse. He went into cardiac arrest as his heart stopped and "needed life-saving measures" according to the GoFundMe created by his family. He was finally diagnosed with streptococcal toxic shock syndrome (STSS) and pneumonia. STSS is a serious bacterial infection, but it's rare. Some of the extreme symptoms include multiple organ failure, low blood pressure, and even death.
Uribe eventually ended up in Nashville, at Monroe Carell Jr. Children's Hospital at Vanderbilt, where doctors put him on life support. After a few days, he showed signs of improvement, which meant he was taken off support, but there was more bad news. Doctors told his parents that they were able to save his organs, but unfortunately, they couldn't do the same for his extremities.
Low blood flow to his hands and feet resulted in multiple amputations. Both of his hands were amputated above the wrist, and he lost one leg below the knee, and the other above the knee. He's not letting it stop him, though, according to his family, who say he is showing "unwavering courage" in this difficult time.
While Uribe's case is unusual, it's not the only one in recent times. Two other children, a 9-year-old girl and a 10-year-old boy, presented with flu-like symptoms that eventually resulted in STSS. They were both admitted to the hospital and discharged after 10 and 9 days, respectively.
Copyright 2023, NewsSpace.com