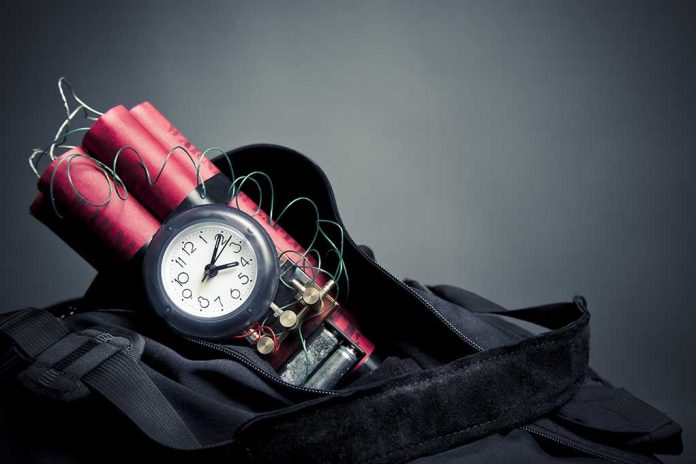 (NewsSpace.com) – According to the United Nations Office for the Coordination of Humanitarian Affairs (OCHA), in 2021, the number of global terrorist attacks increased by 17% from the prior year, proving that terrorist organizations remain a very real threat. As such, authorities remain on high alert when their citizens express an interest in extremist activities. In Finland, a man was arrested on suspicions of wanting to train and build an explosive to carry out an attack.
The investigation, which began in 2019, was carried out by multiple law enforcement agencies, including the Finnish Security Intelligence Service, the Helsinki Police, and the country's National Bureau of Investigation (NBI). They took the unnamed suspect, a 21-year-old male believed to be a Spanish citizen, into custody in December 2022. According to Yle, a Finnish news outlet, the man came to the Helsinki police's attention when they were investigating another case.
Finland: Police Arrest Suspected Jihadi For Plotting Terror Attackhttps://t.co/wM71TSDJbb

— Breitbart London (@BreitbartLondon) March 7, 2023
Masi Puolakka, the detective chief inspector of the NBI, said authorities the suspect had acquired material and familiarized himself with it "in order to train himself for a terrorist attack." Authorities also say he was a member of groups that were distributing extremist materials. The man denies the crime, saying he simply had a thirst for the information, which included manuals on how to build explosives and handle firearms.
The police confirmed that the suspect had not tried to build an explosive and said there was never any danger to the public. However, they remain suspicious that he might have done so in the future as he expressed interest in traveling to areas to undergo training and fight with terrorists. They refused to name any such locations out of an abundance of caution.
The matter is being handed over to Deputy Crown Prosecutor Jukka Rappe. It's unclear what kind of sentence he might face if he's convicted.
Copyright 2023, NewsSpace.com