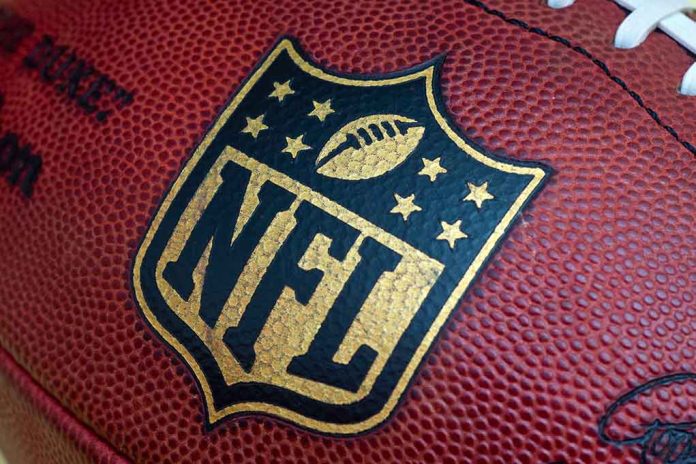 NFL Introduces Guardian Caps – But Will They Stick?!
(NewsSpace.com) – Traumatic brain injuries (TBI) are a serious problem in professional sports, especially football. While the NFL continues to stiffen rules to protect players in high-contact and vulnerable positions, the game moves fast. Teams are motivated and aggressive, unfortunately, unintended shots happen. In response, researchers came up with a new piece of helmet technology, and the league has now revealed its effectiveness.
On the NFL conference call, there was very promising news about the Guardian Cap that certain players were required to wear during training camp. Of the positions wearing them (OL, DL, TE, LB), 11 concussions reported, down from 23. More work to be done on fit and size.

— Judy Battista (@judybattista) September 14, 2022
On September 14, the NFL released the results of the league's guardian cap test. The new device attaches to existing helmets, offering a layer of padding on the outside that helps deflect the force of a direct hit and protect the brain. The guardian cap reportedly reduced instances of concussion by 50%.
The dry run for the new tech included all offensive and defensive linemen, tight end, and linebackers — the positions most likely to result in brain injury. They wore the caps throughout training camp and two weeks into the preseason. They were effective enough that 200 players continued wearing them after the mandate ended.
That may be because concussion is the main cause of neurodegenerative diseases after retirement from football. Research into the issue found that 87% of ex-players and 99% of former NFL players showed evidence of extensive brain trauma. There is nothing slated for further mandates as of yet, but the success of the new design definitely hasn't gone unnoticed.
Copyright 2022, NewsSpace.com