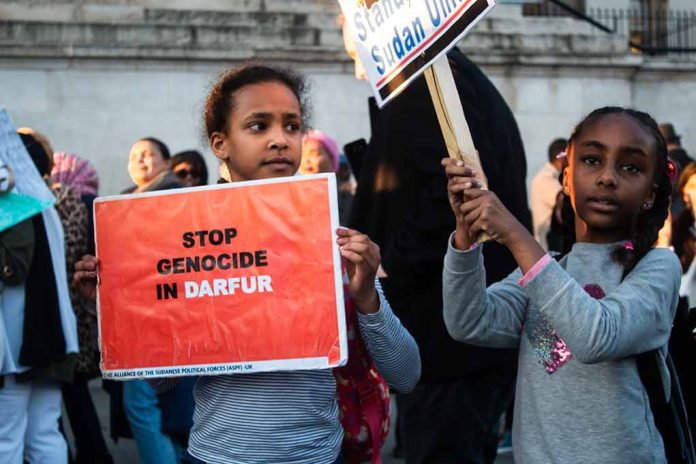 (NewsSpace.com) – The Rapid Support Forces (RSF), paramilitary forces that originated out of the Janjaweed militias, have been accused of committing several atrocities since they formed in 2013. In September, the US Department of State took action and sanctioned two of its senior commanders, Abdul Rahman Juma, who is a general and West Darfur Sector Commander, and Abdelrahim Hamdan Dagalo, a senior commander within the RSF, for their actions in Darfur. Yet the trouble remains. Many are now fleeing the western Sudanese city to escape what they're calling ethnic cleansing.
According to the Council on Foreign Relations, ethnic cleansing occurs when one group — ethnic or religious — seeks to remove another by "violent and terror-inspiring means." That's exactly what witnesses say is happening in West Darfur. The RSF is allegedly making targets of and killing non-Arabs. Hundreds have already died as a result. Thousands more are fleeing.
Between November 6 and 8, approximately 7,000 people — mostly women and children—arrived with nothing in hand—have fled from West Darfur into Chad as the war rages on in their region. A local monitor for human rights, Hatim Ali, says that in the quest to take over the region, RSF, with the help of allied militia, has "killed so many men" and has also sexually assaulted "a lot of women." Six million people have reportedly been forced from their homes.
RSF has been on a mission to seize control of Sudan, which has been fighting a civil war for more than six months, though it's not as mainstream as coverage of the Israel-Hamas conflict or the Russian-Ukrainian war. The Darfur region is home to 11 million residents, and should RSF take control, it could result in a series of catastrophic human rights abuses. The RSF doesn't want the responsibility of governing either, which, according to the founder of the Transparency and Policy Tracker, Suliman Baldo, is likely to lead to "further tensions and a breakdown in law and order."
Copyright 2023, NewsSpace.com