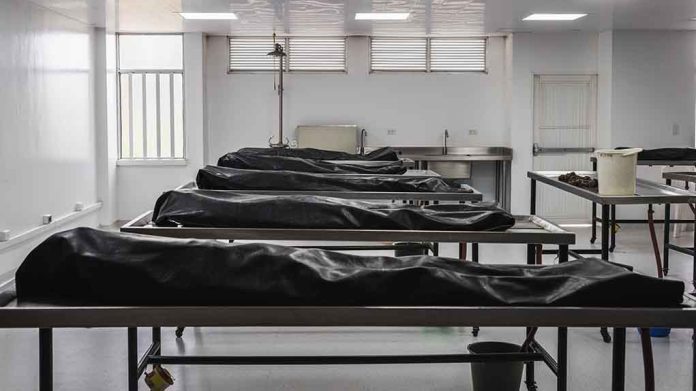 (NewsSpace.com) – Fentanyl has become a widespread issue in the United States. In 2021, more than 107,000 people died from an overdose. Roughly 67% of those were due to synthetic opioids like fentanyl. In many cases, the people didn't know they were consuming the lethal drug. Three unsuspecting people ordered cocaine from a drug delivery in New York that year, and they all died.
It turns out 26-year-old Julia Ghahramani, 40-year-old Ross Mtangi, and 38-year-old Amanda Scher overdosed on fentanyl, which had been mixed into the cocaine. That is a common tactic used by drug dealers to keep their customers coming back. After an investigation, New York City authorities arrested Billy Ortega, known as "Jason," who they alleged "ran a drug delivery service" responsible for the deaths of the three professionals.
On Monday January 30, US Attorney for the Southern District of New York Damian Williams announced that a jury convicted Ortega of multiple charges, including a single count each of narcotics conspiracy resulting in death, and the use and carrying of a firearm in furtherance of the narcotics conspiracy, and three counts of narcotics distribution resulting in death.
Leader of drug delivery service responsible for three fentanyl poisoning deaths convictedhttps://t.co/bOg6ncMf3G

— US Attorney SDNY (@SDNYnews) January 30, 2023
Text messages on the dealer's phone helped authorities convict him. They contained damning evidence of his complicity in the crimes. It turns out that prior to delivering the drugs, another customer informed Ortega that their friend had nearly died from the potency of the cocaine.
Ortega still delivered it to the three victims. He did send a warning to Scher, telling her "try not to do too much because it's really strong." His message and subsequent calls to her phone went unanswered — he was too late. Ortega then later tried to pass the batch off to another dealer to try on "some girls."
Ortega has yet to be sentenced, but faces a minimum of 25 years in prison to a maximum of life behind bars.
Copyright 2023, NewsSpace.com