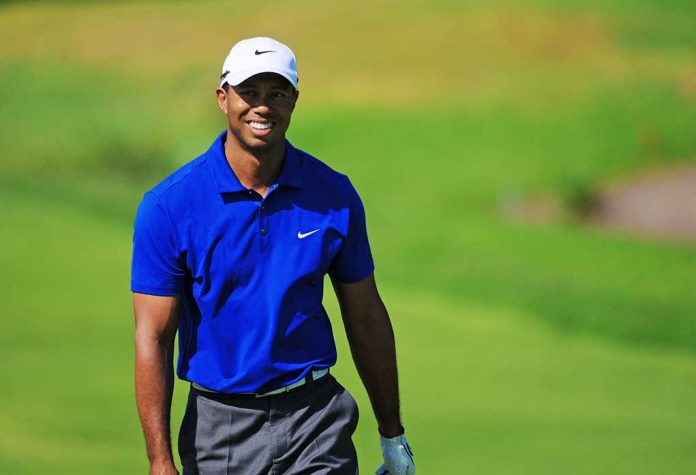 (NewsSpace.com) – Tiger Woods was once heralded as one of the greatest golfers in the world. In his lengthy career, he's won 15 major championships, putting him in second place behind only Jack Nicklaus, who has 18 wins. However, in recent years, Woods has struggled with injuries and subpar performances despite his talent. He finally reached a breaking point on Sunday, April 9, when it was revealed that the famous golfer had withdrawn from one of the biggest golf championships: the Masters' Tournament.
I am disappointed to have to WD this morning due to reaggravating my plantar fasciitis. Thank you to the fans and to @TheMasters who have shown me so much love and support. Good luck to the players today!

— Tiger Woods (@TigerWoods) April 9, 2023
Woods' 2023 journey began at Augusta National on Thursday, April 6, and he struggled right out the gate. The pro golfer suffers from plantar fasciitis, a painful injury involving the connective tissue around the heel. It can make it extremely difficult to walk, and the 3.7 miles of the hilly terrain of the Masters' Tournament course certainly didn't make it easier on Woods. He developed the condition last year while preparing for the Hero World Challenge in November. He clearly struggled, and videos showed him painfully limping on the course.
Tiger Woods. Painful to watch. 😬 pic.twitter.com/kMV9WxViQo

— McNeil (@Reflog_18) April 8, 2023
Woods' struggles began before this weekend, as well. He barely made the cut for the tournament, which is unheard of for him. But it's just one more in a long list of maladies the golfer has pushed through in recent years.
This isn't the only injury Woods has suffered in his career. In 2013, he dropped to his knees in pain while competing in the final round of The Barclays. A car accident in 2021 resulted in surgery and the addition of hardware to his right leg, the same one with that he's currently battling plantar fasciitis. After that accident, he said he would limit his competitions to a few events a year.
It's unclear whether Woods will play in the next one, the PGA Championship, which takes place from May 18 to 21.
Copyright 2023, NewsSpace.com