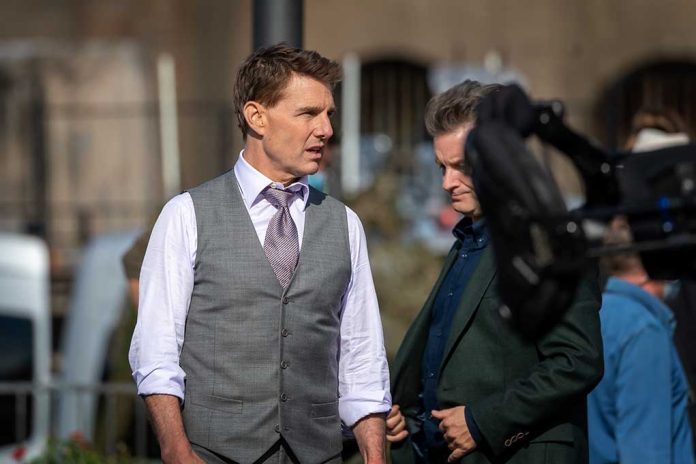 (NewsSpace.com) – Tensions can run high on a movie set. A lot of moving parts go into making a film, and actors, despite their celebrity status, are only people. Frequently, it results in some memorable moments behind the scenes. That's exactly what happened between Emily Blunt and Tom Cruise on the set of "Edge of Tomorrow," but not in a good way.
During the film, a sci-fi movie that finds the main character, played by Cruise, stuck in a time loop, Blunt admits she had a bit of a breakdown when it came to wearing the robotic suit — which weighed a whopping 85 pounds — for the first time. She relayed her experience on the "Smartless" podcast and said she panicked and started crying in front of the A-list actor.
Apparently, Cruise panicked, too, watching her because she said he didn't know what to do. When he finally did speak, it was to tell her to "come on, stop being such a p—y, OK?" according to Fox News.
#EmilyBlunt sets the record straight about Tom Cruise cursing at her while filming 'Edge of Tomorrow.' pic.twitter.com/E65nmZppUx

— Access Hollywood (@accesshollywood) December 13, 2022
Initially, the news of Cruise's vulgar comment seemed to be ill-received by the public. However, Blunt quickly cleared the air, saying it was taken out of context. Cruise wasn't insulting her or putting her down in making his statement. Although it was crass, it was a joke, and it succeeded in making Blunt laugh, breaking the tension. As for Cruise, she has nothing but praise, saying he was "brilliant" in the movie and a "total gem" to her.
Copyright 2022, NewsSpace.com