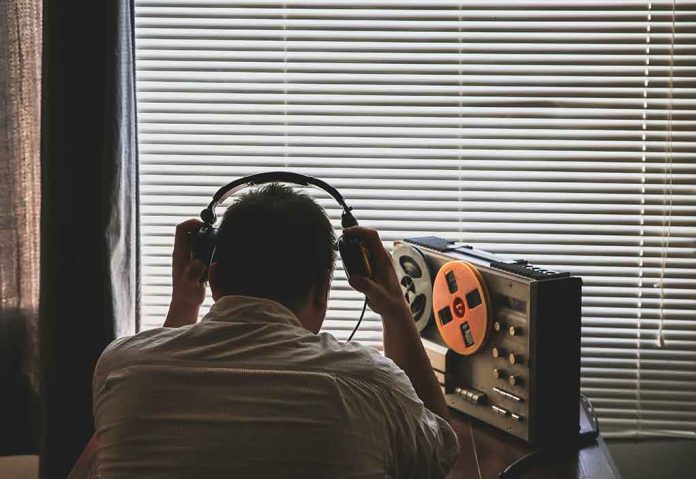 (NewsSpace.com) – Elected officials are held to high standards by the people they serve. So, when one does something that doesn't line up with the type of behavior expected of them, they can be pressured to step down. In Oklahoma, several officials have found themselves in hot water after a leaked discussion allegedly revealed they were engaged in hateful rhetoric.
On March 6, there was a McCurtain County Commission meeting, which is a typical occurrence. What's not typical is the conversation that took place following said meeting — and it was all reportedly caught on tape. Bruce Willingham, publisher of McCurtain Gazette-News, admitted to being the one to leave the recording device behind, claiming he believed the county officials continued to discuss business after the meetings were dismissed, a violation of the Open Meetings Act. However, he got much more than he bargained for.
According to audio files released by McCurtain Gazette-News, Sheriff Kevin Clardy engaged in conversation with several officials, including County Commissioner Mark Jennings, about two reporters and black people. They allegedly discussed murdering Bruce and Chris Willingham, the latter who is Bruce's son and a journalist for the publication. While Clardy said the two men were insignificant, and that karma would come for them, Jennings said he knew "where two big deep holes" were and offered them up to the sheriff. He then discussed hiring hitmen from Louisiana, "very quiet guys … [who] would cut no [expletive] mercy."
Another discussion involved the beating and lynching of black people. Jennings allegedly said, "take them down to Mud Creek and hang them up with a damn rope," before lamenting that the practice is no longer legal.
Oklahoma Governor Kevin Stitt (R) was "appalled and disheartened" by the recording and called for the officials to resign.
News: @GovStitt calls for resignation of the McCurtain County Officials who were caught on tape talking about killing a reporter and lamenting about not being able to hang Black people.

He says he will ask the OSBI to open an investigation into the officials pic.twitter.com/DYOcDGW6qR

— Reese Gorman (@reesejgorman) April 17, 2023
As of April 19, Jennings did resign, issuing a short resignation letter stating he was stepping down and would issue a more formal statement later. Clardy, Alicia Manning, the sheriff's captain, and Jail Administrator Larry Hendrix were all suspended, but not removed from their positions.
The audio recordings are currently in the hands of the Oklahoma Attorney General's Office and the FBI.
Copyright 2023, NewsSpace.com