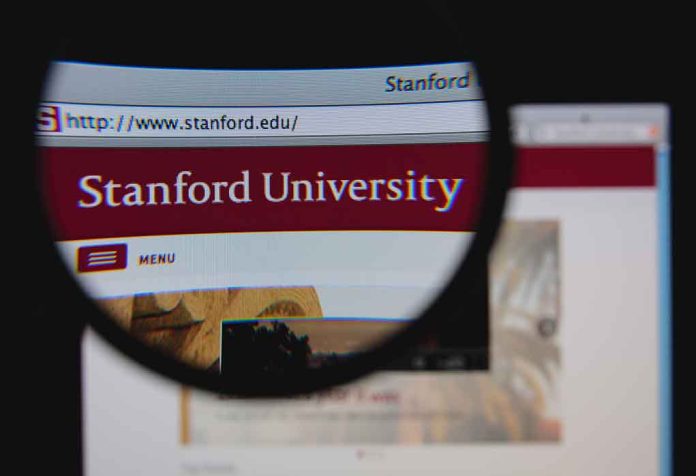 (NewsSpace.com) – On March 9, Fifth Circuit Court of Appeals Judge Kyle Duncan appeared as a guest speaker at Stanford Law School at the invitation of the institution's Federalist Society chapter. However, he was unable to get through his prepared speech because there were a number of students who constantly disrupted and heckled him throughout. In the aftermath, the college refused to identify the students, drawing ire and warning from Duncan's colleagues and lawmakers alike.
In a 10-page letter, Stanford Law School Dean Jenny Martinez went into great detail about the incident, her response, and her reasonings for her response. She started off by saying that she had planned to address the situation at the end of the semester, but that "hateful and even threatening messages" necessitated a quicker response. In the correspondence, she acknowledges that she apologized to Duncan and stands by it.
Martinez also stated that the so-called "protest" was in violation of "the university's policy on disruption." Yet, despite this, she says the vitriol directed at those who disrupted the judge has led to the decision to blur their faces in the video release, even if there is no reasonable expectation of the right to privacy.
Thoughtful 10-page letter from Stanford Law dean on the recent disruption during a judge's speech. She reaffirms a commitment to free speech, took disciplinary action against the associate dean involved, and is mandating relevant training for students. 👍https://t.co/BzwNv6h7Z2 pic.twitter.com/ALP1RRDSho

— Laura Powell (@LauraPowellEsq) March 22, 2023
The dean also reprimands those involved saying, "lawyers are held to higher standards of professional conduct … than lay people," and should "conduct themselves at all times with dignity, courtesy, and integrity."
There's another issue, too. Tirien Steinbach, Associate Dean of Diversity, Equity, and Inclusion, reportedly tried to "quell" the disruptions by launching her own lecture at Judge Duncan, saying his views are harmful. She was suspended by the university for her response.
Rather than punish the students involved, the university is mandating a half-day session "for all students on the topic of freedom of speech and the norms of the legal profession." There is no date yet set for this session, which is mandatory.
Copyright 2023, NewsSpace.com