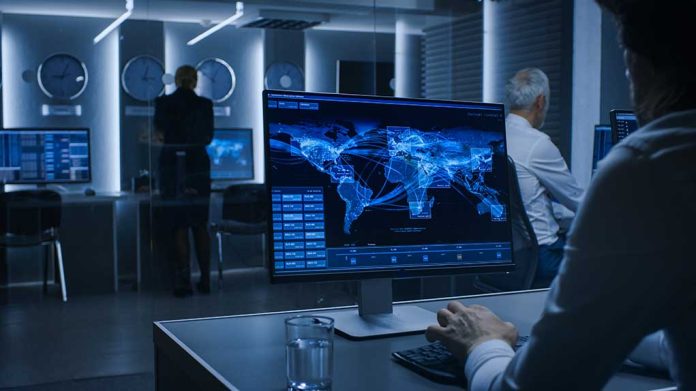 (NewsSpace.com) – On February 1, civilians spotted a suspicious balloon over the northwestern United States. It led to much speculation and many questions about the object's design and purpose. A few days later, the US military shot it down, confirmed it belonged to China, and had spy surveillance equipment on board. Then, it came to light that the US reportedly knew about the balloon days before it crossed into US airspace.
Was the US Watching the Balloon?
A February 13 article by The New York Times reported that the US had known about the balloon since late January. Officials admitted that they began tracking the airborne vessel after it launched from China's Hainan Island.
BREAKING: CBS News has learned that U.S. intelligence watched the Chinese spy balloon as it lifted off near China's south coast, meaning the U.S. military had been tracking it for nearly a week before it entered U.S. airspace. pic.twitter.com/oaR5yZIRwm

— CBS Evening News (@CBSEveningNews) February 15, 2023
Before it was spotted over Montana, where it reportedly spent time hovering over a military site, it had made its way towards Alaska on January 28, crossing over the Aleutian Islands and into Canada's airspace before re-entering US airspace on January 31. It then continued drifting toward the Atlantic Ocean, where it was finally shot down.
The Biden Administration drew criticism for taking so long to shoot it down, but President Joe Biden said he didn't want to have unnecessary casualties from falling debris and felt the Pentagon took the right approach in waiting until it was offshore.
Reports have shown that the vessel may have been plotted to track over Guam, and abnormal weather patterns diverted its original path. However, according to The Washington Post, this is not the first time China has sent spy balloons to monitor US military institutions. They've been spotted over Hawaii and Guam, leading officials to claim that China simply took advantage of the anomaly to gather information.
On the plus side, Brig. Gen. Pat Ryder, the Pentagon's press secretary, said the United States has gathered intelligence regarding the vessels, which will be useful in detecting them in the future.
Escalating Tensions
China immediately responded to American officials' decision to shoot the vessel down, claiming it was a weather-reporting balloon and that firing a missile at it was an overreaction. The Asian country then lobbed accusations, saying the US had sent 10 spy balloons over its airspace in the last year. National Security Council spokeswoman Adrienne Watson refuted that claim.
Secretary of State Antony Blinken delayed a trip to China shortly after the balloon entered US air space. Additionally, both chambers of Congress passed resolutions condemning China for its intrusion. The federal government has also sanctioned six Chinese entities connected to the spy balloon and Beijing's aerospace programs.
Copyright 2023, NewsSpace.com