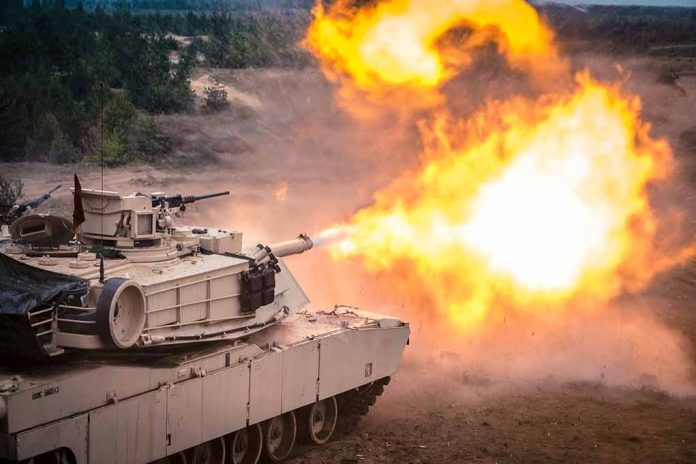 (NewsSpace.com) – The war in Ukraine is now entering its 19th month, and there's seemingly no end in sight. During this time, the United States has offered and sent billions of dollars worth of aid, much of which includes ammunition and equipment. Now, it seems that Ukraine is set to receive M1 Abrams Tanks within the next few weeks.
Back in January, Washington agreed to send over 31 M1 Abrams units to the war-torn country. On Tuesday, September 19, at a meeting of the Ukraine Defense Contact Group, Defense Secretary Lloyd Austin said that the units would soon make their way to Ukraine. They will come with 120mm uranium rounds. The United States sent tanks for training, which arrived at Grafenwöhr, a multinational training center, in May.
Lloyd said that Ukraine is making "steady forward progress" with its counteroffensive tactics and that it's necessary for allies to "continue to dig deep" to provide the country with the weapons and aid it needs to move forward with its fight, including air defense systems and ammunition. He pledged assistance to the Eastern European nation for as long as they need it, saying Russian President Vladimir Putin cannot simply "bide his time and wait it out."
Also at the gathering, three countries — the Czech Republic, the Netherlands, and Denmark — said they would increase aid. Germany also announced that it plans to send a package worth $427 million, which includes explosives, drones, generators, and winter clothing to get through the next few months, which "will be cold, muddy and wet."
Chairman of the Joint Chiefs of Staff Gen. Mark Milley said that Ukraine has recaptured more than half of the Ukrainian territory that Russian troops occupied. The West has helped Ukraine in its efforts by providing consistent aid.
Ukrainian President Volodymyr Zelenskyy arrived in New York on Monday, where he spoke in front of the UN General Assembly and visited Ukrainian soldiers who are recovering in the US.
Copyright 2023, NewsSpace.com