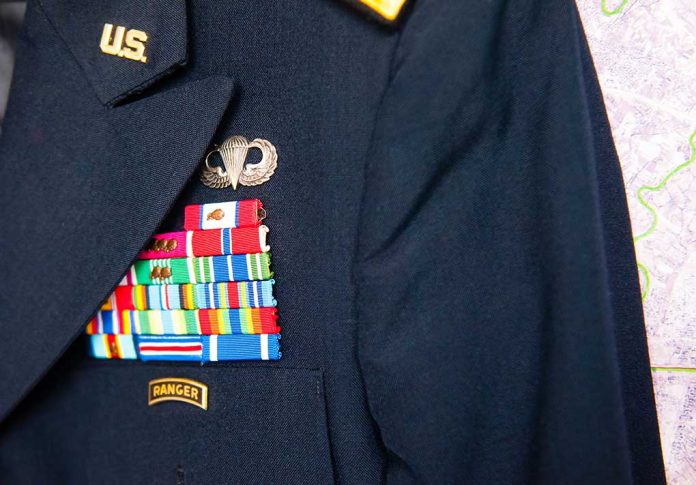 (NewsSpace.com) – On April 14, the Department of Justice filed charges against Massachusetts Air National Guardsman Jack Teixeira for allegedly leaking classified documents on Discord — an online gaming chat app. The papers apparently had top-secret markings and included sensitive information about covert surveillance operations and the war in Ukraine.
The charges against the guardsman were two counts of unauthorized handling of documents. If found guilty, Teixeira could spend up to 15 years behind bars. But the 21-year-old isn't the only one in trouble for the recent incident. The Air Force has also reportedly suspended two commanding officers who were in charge of Teixeira.
Who Was Suspended?
US Air Force spokesperson Ann Stefanek told CNN that the commander of the 102nd Intelligence Support Squadron and the detachment commander overseeing administrative support were both suspended. Stefanek said the commanders will remain suspended until the Department of the Air Force Inspector General Investigation is complete. Both military members also lost access to any classified information or the systems housing such sensitive data.
According to 7 News WHDH, Air Force Secretary Frank Kendall stripped Teixeira's unit of its intelligence mission after the guardsman's arrest. The point of the investigation, the mission reassignment, and subsequent suspensions were designed to figure out what went wrong and prevent any further leaks.
More Details and Reactions
The Wall Street Journal reported that Kendall told Congress he instructed all service members to reexamine security procedures in the wake of Teixeira's alleged actions. He said Air Force personnel was to validate everyone's "need to know."
Retired AF General John Hyten said the Air Force needs to put systems in place that not only protect important information but also exact "the right kind of discipline." He worries that officials will simply overreact and classify everything, believing that will protect the intel. Hyten believes the "key" is to determine the "critical information" and only share it with people who need to know — excluding everyone else.
According to ABC News, Teixeira recently asked the judge presiding over his case to release him from custody until the trial. His father said he would take full responsibility for watching over his son if the court decided to release him pending trial. However, prosecutors asked the court to keep him behind bars, saying he is a "serious flight risk" and they believe he could release more classified materials. The defendant still hasn't entered a plea.
Copyright 2023, NewsSpace.com