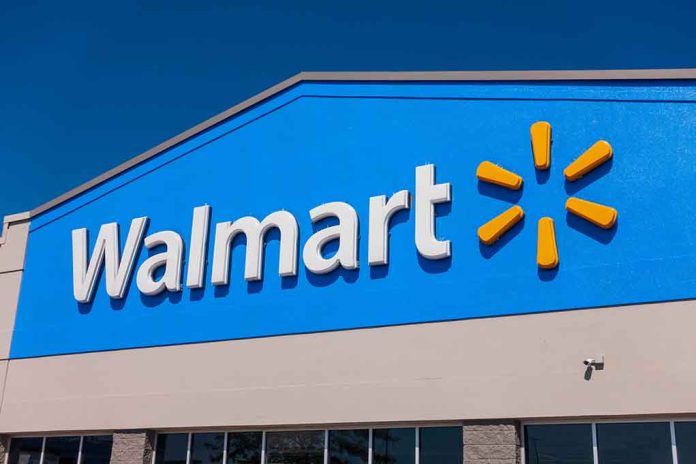 (NewsSpace.com) – Crime has been steadily escalating over the past few years, and Chicago, Illinois, has been a hot button for activity. Mayor Lori Lightfoot (D) has regularly been called out for her handling — or lack thereof — of criminal activity. Just last week, there was another shooting, this time at a South Side Walmart.
On Wednesday, January 4, around 7:20 p.m., three people were shot and injured while putting bags into a vehicle. A suspect in a dark-colored vehicle drove by and fired a gun. The victims were a 25-year-old male who was hit in the back and chest, a 27-year-old male who took a bullet to the left leg, and a 19-year-old woman who was shot in the right arm. All were transported to various hospitals for treatment. The woman and 27-year-old male were listed in good condition, though the third victim is in critical condition.
Walmart mass shooting as three people gunned down in parking lot https://t.co/u54PrE4I64 pic.twitter.com/hBhhI2pDPj

— Newsweek (@Newsweek) January 5, 2023
Walmart employee Arnez White talked to CBS News about the shooting, saying he initially thought fireworks were going off. Instead, he encountered two victims lying on the ground. White said there were between 10 and 13 shots fired. Police are now investigating the crime to determine who the suspects are and the motive behind the shooting. They've blocked off part of the parking lot, which includes several vehicles that customers needed to leave behind as they were part of the ongoing investigation.
Violence in Chicago continued over the weekend, with at least six people shot — one fatally — between Friday and Saturday, January 6 and 7. The prior weekend saw at least 30 people shot, with 8 deaths. Many of the shootings involved teenagers and one was a 10-year-old boy who was shot in the face.
Do you think the city needs to adjust its approach to rising crime?
Copyright 2023, NewsSpace.com