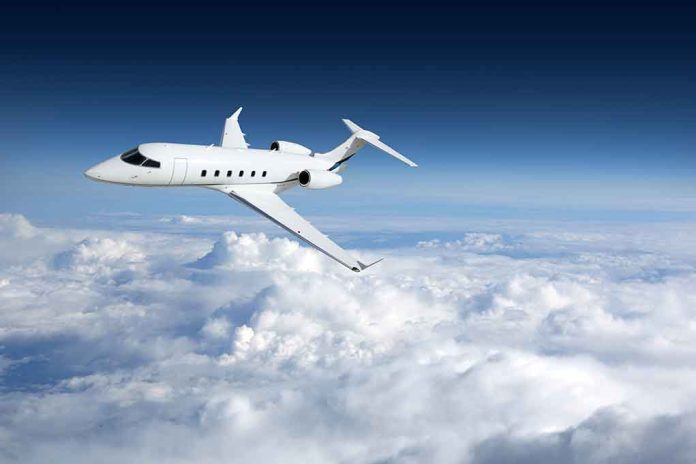 (NewsSpace.com) – There have been a number of controversies that have come to light regarding the FBI in the last several months. The House Republicans are preparing to launch a probe into the weaponization of the agency. Now, Director Christopher Wray is the subject of a new whistleblower complaint.
Abuse of Taxpayer Dollars
As part of his duties, Wray flies around the country, and when he does, he uses a Gulfstream G550. However, a recent complaint alleges that when the director commissions the plane, he doesn't hire a driver or drive himself to its location at the Manassas Regional Airport, just 30 miles away. Instead, he reportedly summons the aircraft to Reagan National Airport, Kyle Seraphin, an FBI agent who's currently suspended, revealed in a statement to The Daily Wire. The reason for this? "He doesn't want to sit in traffic," Seraphin claims.
Seraphin says security detail told him this has been going on for years, possibly dating back to 2017. An aviation expert revealed that the operational cost for these small trips can cost a pretty penny, approximately $780 for what the publication calculated from existing flight records as an approximate six-minute trip. This doesn't account for landing fees which can cost thousands of dollars.
The FBI has denied Wray's use of the jet in this matter. In a statement to the Conservative website, it said the director's "use of FBI aircraft is long-established and continues due to the mission needs of the FBI" and his security needs.
This is hardly the first time Wray's aircraft use has been called into question. The House Committee on Oversight and Reform probed the FBI director over his flights last summer.
Pete Buttigieg's Private Plane Controversy
Wray isn't the only one to come under fire lately for using taxpayer dollars to fly around the country. Transportation Secretary Pete Buttigieg was accused of using a private jet to travel more than a dozen times. Many called him out for his hypocrisy for preaching about reducing emissions and then using a form of transportation that not only produces more emissions but also costs taxpayers tens of thousands of dollars.
The Department of Transportation justified the flights saying that Buttigieg only flew a private jet 18 times out of the 126 he had flown at the time on department business. The rest of the time, he flew commercial.
Others, like White House Special Envoy for Climate Change John Kerry, use a private jet, drawing further criticism of an administration that purports to care about green initiatives and reducing the carbon footprint.
Copyright 2023, NewsSpace.com