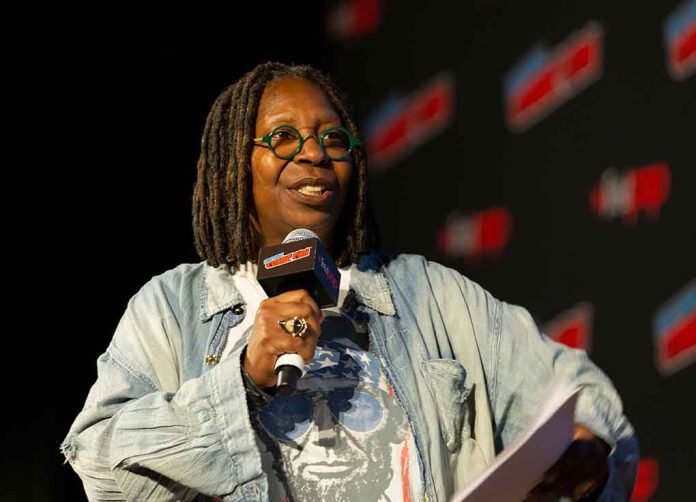 (NewsSpace.com) – In June 2022, the Supreme Court overturned Roe v. Wade, returning the rights to set abortion laws to the states. It sparked a ton of protests and backlash, and it's still a hot-button issue today, especially with states trying to crack down on the administration of mail-order abortion pills as well. Walgreens recently confirmed that, after receiving a letter signed by several attorneys general last month, it would not be dispensing mifepristone in states where the AGs object to it. This led "The View's" Whoopi Goldberg to lash out at the pharmacy chain.
On the Thursday, March 9, episode of the talk show, Goldberg brought up the topic of California Governor Gavin Newsom (D) ending the state's contract with Walgreens over its decision. An agreement that was slated to renew on May 1 has since been withdrawn, and the state is looking elsewhere for the same services.
Goldberg accused Walgreens of being afraid of "all [those] old white men" and said instead, management should "be scared of the women." The host also accused the pharmaceutical chain of throwing the country back to 1873 — claiming this is where they dug up the federal law — when women had basically no rights.
Conservative Alyssa Farah Griffin disagreed with Governor Newsom's actions. She said he shouldn't be targeting the pharmacy chain, but rather the law that Walgreens is following. She further pointed out that other companies, like CVS and Amazon, would run into the same issue. Then, she painted Newsom in the same light as Florida Governor Ron DeSantis (R), insinuating the California governor was a hypocrite for targeting Walgreens the same way he called the Sunshine State's governor for targeting Disney.
Sara Haines, the panel's left-leaning moderate, agreed with Goldberg and said the company is "bowing down to the bully," because the AGs threatened litigation. She also went on to say that four of the states' AGs — those in Alaska, Kansas, Iowa, and Montana — ignored the fact that those states still recognize abortion as legal.
Sunny Hostin ended the segment by saying Walgreens issued a statement saying the company was "deeply disappointed" in California's decision which it says was made based on "misinformation." According to The Washington Post, after the company receives the necessary certification, it will continue selling mifepristone where it is legal to do so.
Copyright 2023, NewsSpace.com