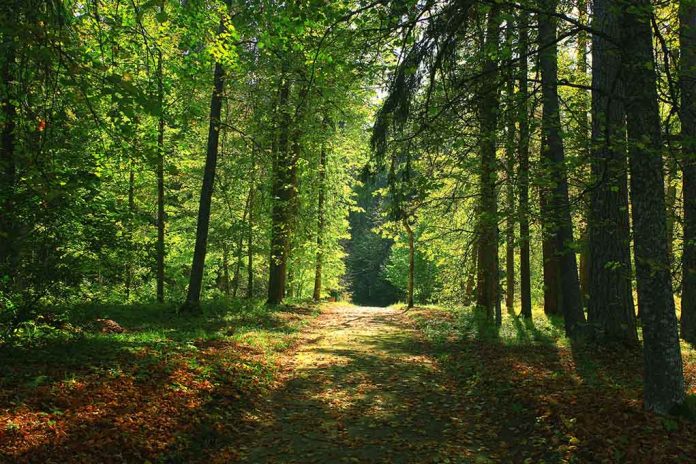 (NewsSpace.com) – While hiking, people may find themselves in a variety of situations. After all, you never know what you'll find on a wooded path. A college couple that was traversing a path in the Talladega National Forest last August came upon a woman who claimed she needed help with a vehicle. One of them ended up dead and two women were charged with the crime. Now, one suspect has reached a plea deal with federal prosecutors.
In August 2022, college couple Adam Simjee and Mikayla Paulus were trekking through the Talladega National Forest when they came across Yasmine Marie Adel Hider. She asked for help with her Scion and the couple tried multiple methods to get the car started without success. While this was going on, Hider pulled a gun and told them to "empty their pockets and… walk further into the woods."
Attempting to be proactive, Simjee pulled his own weapon that was on his person, and the two engaged in a shootout. Hider was shot multiple times and Simjee had a bullet wound to the abdomen. Paulus tried to save Simjee, but he later died from his injuries.
When authorities arrived on the scene, they captured Hider on a bodycam asking how long she would go to jail for. A few days later, she incriminated herself while police interviewed her, saying she didn't want to hurt anyone and she "took his whole life away."
Hider and her accomplice, Krystal Diane Pinkins, were indicted for the crimes in December. Both were facing life in prison if found to be guilty of the charges against them. Instead, one took a plea deal in federal court.
According to the plea agreement, which a judge still has yet to sign off on, Hider agreed to plead guilty to several charges, including second-degree murder, kidnapping not resulting in death, and robbery. In exchange, she will be jailed for 35 years and subject to a number of restitution payments and fines. Another charge, unlawful use of a firearm during a crime of violence, was dismissed. However, this isn't the end for Hider. She still faces a first-degree murder charge in Clay County, Alabama, for which she could receive life in prison.
Copyright 2023, NewsSpace.com