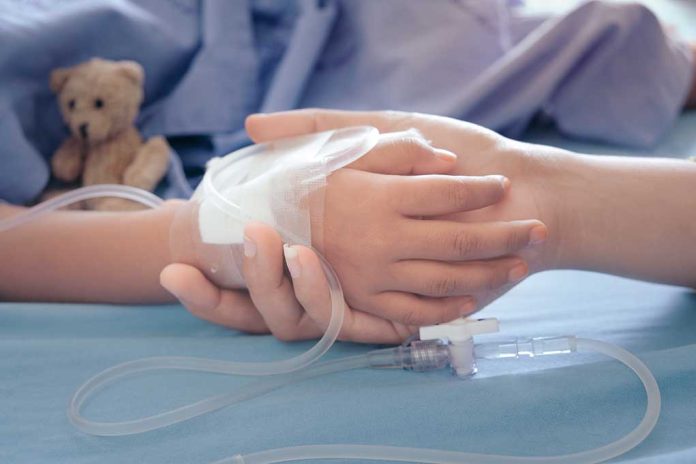 (NewsSpace.com) – When she was born in 1990, Alyssa Higgins suffered a broken spinal cord due to a doctor's overzealous use of forceps. It rendered her disabled for life. She uses a wheelchair to get around and is permanently hooked up to a breathing tube. Doctors told her parents that she would likely never live a complete life. However, she hasn't let that stop her. Higgins is now proving everyone wrong by becoming a mother — for the second time.
Higgins has a prominent presence on Instagram, where she shares her journey as a disabled mom. She constantly seeks to uplift others and see the positivity in every situation, including her own. She also uses the platform to share updates on her life and recently revealed that her family will be growing by one.
In an exclusive interview with PEOPLE, Higgins said the first tell-tale sign was nausea, which clued her into the fact that she was pregnant. Like most moms, she is both excited and nervous. She and her husband Jimmy are already parents to 2-year-old Luke, who Higgins says is in the midst of his "terrible twos," and she's worried about him "throwing tantrums […] all while having a new baby."
Alyssa and Jimmy initially had worries that they wouldn't be able to conceive, not just because of Higgins' disability, but also because she only has one ovary. However, in 2020, she stunned her husband when she revealed that he was going to be a dad. She posted the sweet moment on Instagram for all to see.
Higgins gets around well with her wheelchair and is very forthcoming on her Instagram account about her struggles and accomplishments. However, that hasn't stopped the naysayers. She and her husband just disregard those who are "underestimating and undermining her," according to Jimmy. She doesn't plan to let the negative outshine the positive and plans to keep her followers updated.
Copyright 2023, NewsSpace.com