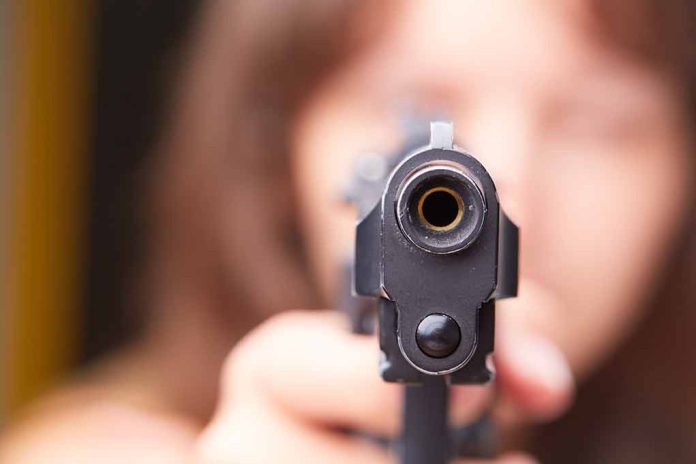 (NewsSpace.com) – Coming home to find someone in your residence without permission can be a scary event. Authorities caution that if something seems off, don't enter the domicile but rather call law enforcement. One Pennsylvania woman, however, decided to take matters into her own hands.
In the early morning hours of Sunday, July 16, a woman returned to her Philadelphia apartment to find that there were four men in her home. After a brief confrontation, the woman opened fire. She ended up shooting two of the alleged burglars, 48-year-old Jermaine Parker, who was hit in the hand and leg, and 45-year-old Randy Miller, who was found a couple of blocks away with a gunshot wound to the back.
Both men were transported to Einstein Medical Center. They were also arrested, and Philadelphia Police charged them with several offenses, including burglary. In the midst of the incident, officers recovered a weapon, but didn't elaborate. The other two men suspected of being involved in the crime are wanted by authorities, who are asking those with any information to contact them with information.
Police have declined to charge the unnamed woman in the shooting spree, citing she was acting in self-defense. Some of her neighbors, including a woman named Shawanda, spoke to WTXF and said that "she did the right thing" and that "nothing should happen to her." The woman's landlord agreed, saying that the incident was "scary" and if faced with the same situation, he would have acted similarly.
This woman's story isn't rare. Every year, millions of people fall victim to property crime, including burglaries. While they're often uninterrupted, walking in during the middle of the robbery can be dangerous, which is why authorities caution people to exercise safety and call the police. Fortunately, the woman was able to stay safe while warding off her would-be burglars.
Copyright 2023, NewsSpace.com