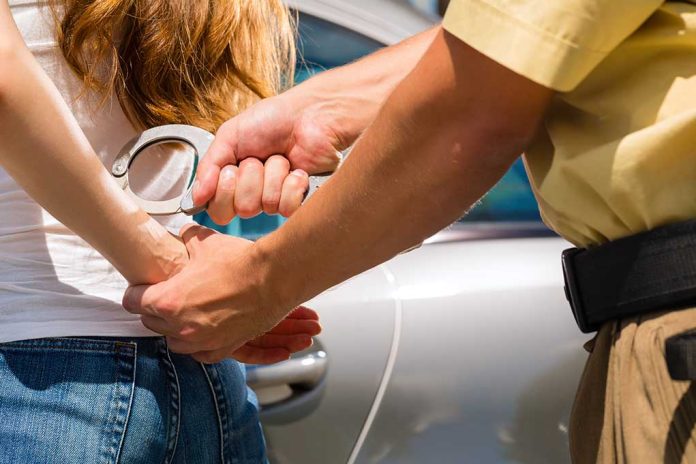 (NewsSpace.com) – All relationships have their ups and downs, but rarely does one end in death. Yet, that's exactly what happened in Key West, Florida. A 33-year-old woman is now under arrest for the death of her 30-year-old boyfriend, who authorities say was shot in the back.
Police were called to the home of Brittany Holbrook and Tyler Nulisch on Saturday, June 17, according to Fox News Digital. Just before 3 a.m., their roommate was awoken by Nulisch's screams and shortly found him in a pool of blood. The victim was screaming and allegedly said Holbrook "shot [him] in the back." He died of his injuries.
Florida woman threatened to gut ex like 'a deer' before arrest in lover's murder: friend https://t.co/2ueiMUQrEK

— Fox News (@FoxNews) June 25, 2023
After her boyfriend's death, Holbrook told authorities that she blacked out and didn't remember what happened during that time frame. Yet, in the coming days, her story changed. She said she was the victim, and Nulisch was violent, going so far as reportedly attempting to strangle her, and her actions were in self-defense. Law enforcement quickly refuted this due to a lack of evidence, including the missing telltale bruises around her neck that attempted strangulation would cause.
However, the suspect's friends tell a different story. Jessica Stiegel, whose boyfriend was best friends with Nulisch, said Holbrook was friendly — until she drank. Drinking, apparently, brought out the worst in her, to the point where one night prior to Nulisch's death, she was out with friends when she went on a drunken rant.
Of particular interest is that she spoke of wanting to harm her ex-boyfriend by sinking "a knife into his stomach and rip[ping] upward to his throat." According to Stiegel, "It was like she was describing gutting a deer." Stiegel acknowledges that Holbrook loved Nulisch, she just turned into a different person when she drank.
Police have booked Holbrook into Monroe County Sheriff's Office on a felony murder charge. At the time of writing, she was being held on $750,000 bond.
Copyright 2023, NewsSpace.com