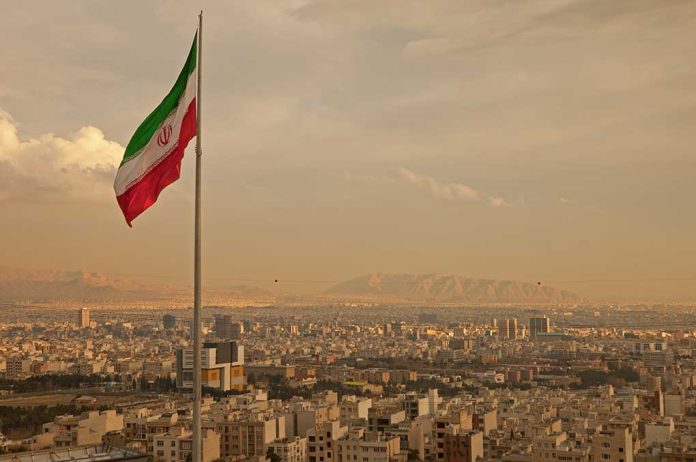 Iranian Protests Over the Death of Mahsa Amini Continue
(NewsSpace.com) – Protests in Iran continue nearly two weeks after a young woman died in "morality police" custody. Iranian law enforcement officials arrested and detained Mahsa Amini, aged 22, for wearing her headscarf too loosely, and she never came home. Since then, unprecedented protests have swept across the Muslim country, as well as solidarity marches around the world, with no end in sight.
Since September 17, the first day Iranians took to the streets, official state television estimated at least 41 individuals have died in the protests. Police made as many as 1,200 arrests in 46 localities across the vast middle eastern country, with the Associated Press reporting 13 official deaths. A march at the Iranian embassy in London also turned violent.
This is Iran today. A woman proudly burning the most visible symbol of religious dictatorship; compulsory hijab.
Hijab police killed #MahsaAmini but now there are millions of Mahsa in Iran who are shouting NO to Forced hijab NO to gender apartheid regime.#مهسا_امینی pic.twitter.com/9tzd9IRwgB

— Masih Alinejad 🏳️ (@AlinejadMasih) September 19, 2022
The Iranian government summoned UK Ambassador Simon Shercliff to express displeasure at how Great Britain allowed Farsi-language outlets to spread anti-Iranian sentiment. The Iranian Foreign Ministry claims London-based news organizations spreading the word about protests add fuel to the fire and interfere with the ancient country's sovereignty.
Iran responded by holding its own rallies. Pro-government citizens, soldiers, and even some cabinet members joined state-sponsored festivities in Tehran's Revolution Square. The gatherings took place in several cities around the country to stoke support for the leadership.
Copyright 2022, NewsSpace.com