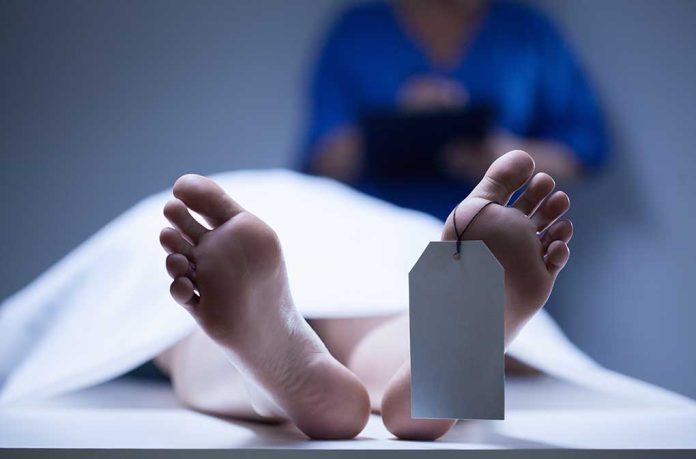 (NewsSpace.com) – Three young women traveled to the beach from Santo Domingo de los Tsáchilas, Ecuador, on April 4. They never returned home and were reported missing. They were recently found, and sadly, the story doesn't have a good ending.
On April 7, three days after their disappearance, Denisse Reyna (19), Yuliana Macias (21), and Nayeli Tapia (22) were found dead near the Esmeraldas River. Fishermen had followed a dog who was sniffing around the area and located the three young women who were buried in a shallow grave. They appeared to have been tortured with their bodies were bound and their mouths covered. Each of their throats was slit.
Three young women are found dead with their throats slit in a shallow grave after being tortured in triple murder that has shocked Ecuador https://t.co/OpKMjVNxVi pic.twitter.com/fJCmeZZCJL

— Daily Mail Online (@MailOnline) April 11, 2023
The fishermen called the police to the area, and authorities have now begun investigating the deaths. According to Mirror, preliminary reports have shown the girls were tortured before they were murdered, which authorities estimate happened on April 5 in Malimpia, Quininde Parish. Police are hoping a mobile phone found will help provide clues to who the killer was, but they don't yet have a motive for the crimes.
Tapia lived in Quito and worked as a model. Macias was a solo musical artist who performed under the name Siria. Reyna was a student at the State Technical University of Quevedo.
The women's relatives are calling for justice, but at the same time, urging people not to immediately believe that their deaths were related to drug trafficking. Each of the young girls was laid to rest on April 9.
According to the National Institutes of Health's National Library of Medicine, femicide is common in the South American country, with 3,236 cases reported between 2001 and 2017. Because of the growing number of females murdered, Ecuador made it a criminal act to kill women in 2014. It's an increasing trend, with 332 deaths occurring in 2022, a significant increase from the 197 murdered in 2021 and 118 in 2020. President Guillermo Lasso has promised to address the issue and strengthen women's rights in his country.
Copyright 2023, NewsSpace.com