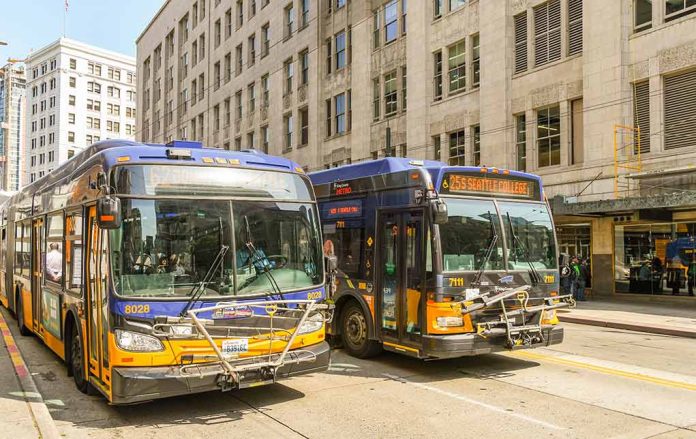 (NewsSpace.com) – Murder is a senseless crime, and in many cases, the victim knows their killer. In some instances, however, the attack comes as a shock from a complete stranger. That's exactly what happened in Seattle, Washington, last month, when a 17-year-old teenager shot a sleeping passenger on a city bus. Police were searching for the boy, who has since turned himself in.
On Monday, November 6, Miguel Rivera Dominguez of Burien turned himself into the King County Sheriff's Office after they posted his picture as wanted in connection with the senseless killing of a sleeping bus passenger. The incident occurred on October 3 in Seattle's White Center neighborhood, when Rivera Dominguez pulled the cord to request a stop and allegedly shot and killed 21-year-old Marcel Da'jon Wagner. Rivera Dominguez's friend, who was with the teen when the shooting happened, said the pair did not know the man, and the friend had no prior warning that Rivera Dominguez was going to kill someone.
Prosecutors charged River Dominguez, who has no prior criminal record, with first-degree murder along with second-degree unlawful possession of a firearm. He is being charged as an adult.
This incident is far from the only of its kind. Seattle has a violence problem, particularly where public transportation is involved. Just a few days before the deadly shooting of Wagner, a man had viciously attacked a couple in their 60s with a hammer. They were both taken to the hospital, where at least one was treated for serious injuries. This has led officials to sign more security contracts to boost their presence at the stations.
In New York City, it's not uncommon to hear of people pushed onto subway tracks. Nor is it uncommon to hear of shootings in the subway tunnels or on the trains. There are countless other examples from coast to coast, and they only seem to be increasing in number.
Copyright 2023, NewsSpace.com