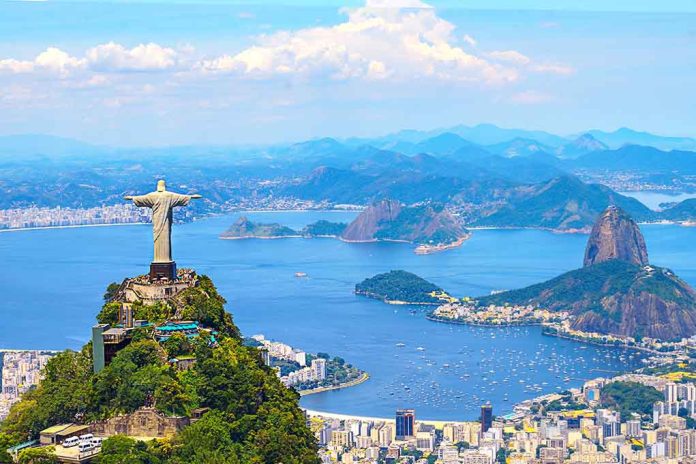 (NewsSpace.com) – More than a month ago, on October 7, Hamas attacked Israel by land, sea, and air, killing more than 1,400 men, women, and children. Since then, there's been increased tensions around the world and an increased number of hate crimes, which has led to more police presence. In Brazil, authorities recently arrested two people who were allegedly planning to carry out an attack on Jewish people.
The arrests were made on Wednesday, November 8, in the city of São Paulo. Brazilian officials say they worked with Israel's intelligence agency, Mossad, to "disrupt the preparation of terrorist attacks," per BBC News, and are accusing Hezbollah, a Lebanese militia, of being behind the plans. In a statement on X, formerly Twitter, the Prime Minister of Israel's office thanked Brazilian authorities "for the arrest of a terrorist cell" and said Mossad "will continue to work, to thwart these efforts … by various methods." Brazil is home to more than 100,000 Jewish people.
No information was available about the suspects, who were arrested on suspicion of planning attacks on synagogues and Jewish targets throughout the Latin American country, except that one was intercepted at the airport in São Paulo, having flown in from Lebanon. If they are found guilty of the charges, the suspects face up to 15 years in jail.
Brazilian Federal Police also noted that authorities executed 11 search warrants in Minas Gerais, São Paulo, and the Federal District as a means of collecting evidence that extremists were seeking to recruit Brazilians to help carry out disastrous attacks. Additionally, Mossad said it is working with authorities in other countries, but did not name them.
Meanwhile, the war in Israel continues to wage on. Prime Minister Benjamin Netanyahu is determined to destroy Hamas, a move that some experts say is only likely to breed more radicalization. Reports say that more than 10,000 have already died in Palestine, including more than 4,000 children, as Israel continues its assault on the Gaza region.
Copyright 2023, NewsSpace.com