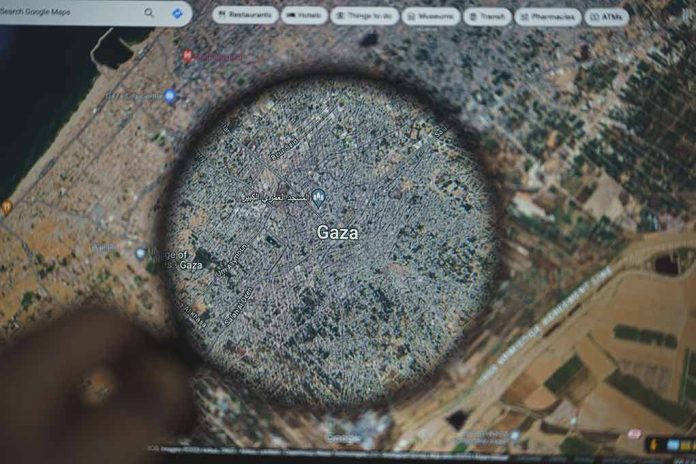 (NewsSpace.com) – It's been more than a week since Hamas attacked Israel, setting off a war between the two. The situation in Gaza is getting dire for those trapped there, including American citizens who are in the region. However, despite their efforts to try and evacuate the area, they're meeting roadblocks — and it's causing fear for their situation.
One American stuck in Gaza, Maha Barakat, spoke with ABC News about her situation. While the US State Department is working to get citizens out, Barakat says there's no solid news. Officials told her that "openings will happen on short notice," which "freaks [her] out" because there's no timeline for that. They haven't specified what "short notice" means. Further, she said there are hundreds of Americans in Gaza and the evacuation could take hours.
Everyone in the area is running out of essentials, Barakat says. They don't have water or cooking gas, and "cars are running out of fuel." Making matters worse, the rockets firing into Gaza have been nonstop since Hamas launched the surprise attack.
According to the State Department, officials are working with other governments in the area to help get the Americans out, but it's slow going. On Saturday, October 14, it told them to head towards the Rafah Crossing, which connects Gaza with Egypt. The crossing has been closed since the war started to prevent a mass influx of Palestinians into the African country. However, there's a possibility it could reopen for a very short period of time during which the State Department says Americans should capitalize on the opportunity.
President Joe Biden is expected to visit Israel on Wednesday, October 18. He says his administration is working "urgently to address the humanitarian crisis" in Gaza. There is currently no electricity there, and Israel has ordered a cutoff of basic necessities to the region.
Copyright 2023, NewsSpace.com