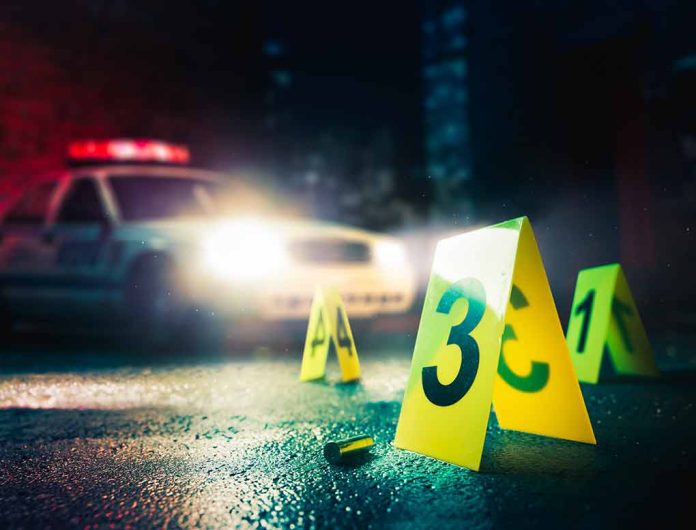 (NewsSpace.com) – America has a mass shooting problem. That term is defined as an incident that involves at least four people being shot, not including the perpetrator. So far in 2023, there have been more than 500 attacks and thousands of injuries. Halloween weekend was no exception, and according to the Gun Violence Archive, at least a dozen shootings occurred across the country during the holiday celebrations.
Weekend Shootings Claim Multiple Lives
At least one shooter opened fire in Ybor City, Florida, during Sunday's festivities, killing two and injuring more than a dozen others. A 14-year-old boy and a 20-year-old man were the two deceased victims, with both of their families calling for a change. As of October 29, five remained in the hospital, recovering from their injuries.
Police took 22-year-old Tyrell Stephen Phillips into custody and charged him with second-degree murder with a firearm. The man said he feared for his life, and that's why he opened fire. Authorities also said someone turned themselves in and was interviewed by detectives. During the investigation, police recovered two guns, one of which was stolen.
Two Chicago Shootings
Two shootings took place in Chicago, which resulted in dozens of injuries, including a victim who is in the hospital in critical condition. The first took place on Saturday morning, October 28, and the second took place early Sunday morning when an unnamed male shot into a "location where a gathering was taking place," according to Axios. Law enforcement quickly apprehended the suspect and took him into custody.
Texas and Other Locations
A mass shooting in Texarkana, Texas, claimed the lives of three people and injured three others. The incident stemmed from a fistfight, then others pulled out guns and "started shooting." Two men and a woman died, while the others were recovering in the hospital from non-life-threatening injuries.
In Indianapolis, a woman died on Sunday, and nine others, ranging from 16 to 22 years old, were injured when someone fired shots. Other incidents in Ohio, Maryland, and Kansas claimed the lives of five people collectively. All of these incidents remain under investigation, though it hasn't stopped the calls for stronger gun control.
Maine Mass Shooting
The Halloween weekend shootings follow one of the deadliest this year, which took place on October 25 in Maine. A lone gunman opened fire in two different locations, killing 18 people and injuring more than a dozen others, sparking a major manhunt that involved several law enforcement agencies. Authorities eventually found the suspect, Robert Card, dead from a presumed self-inflicted gunshot wound. Card was allegedly suffering from mental health issues, which raised many questions as to how he flew under the radar.
Copyright 2023, NewsSpace.com