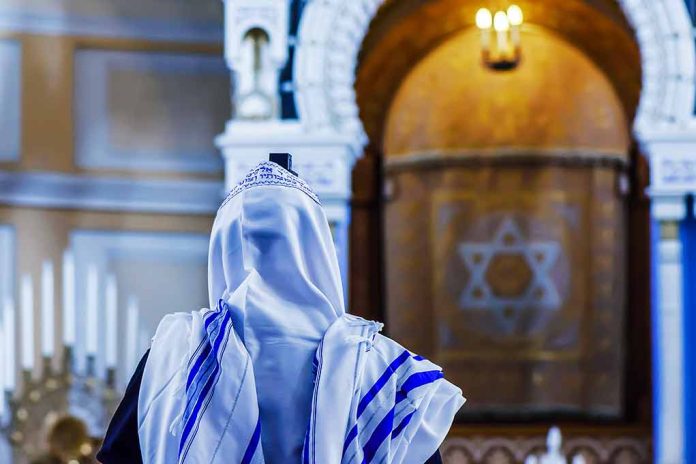 (NewsSpace.com) – On Saturday, October 21, Isaac Agree Downtown Synagogue president Samantha Woll was fatally stabbed outside of her home. Some speculated that it might be tied to the recent uptick in antisemitism as a result of the Israel-Hamas war. Authorities were quick to downplay that narrative at a press conference, relaying that they thought the motive was "very different than a hate crime." Now, nearly three weeks after her death, law enforcement has arrested someone in the case — but they're not saying much.
On Wednesday, November 8, Detroit Police Chief James E. White posted an update on X, formerly Twitter, and it was pretty cryptic. Law enforcement has not named the suspect, but it was revealed the person was picked up in Kalamazoo, roughly 140 miles west of Detroit. Chief White said that while the arrest "is an encouraging development," the case is far from over. Detroit Police continue to work with the Wayne County Prosecutor's Office on the investigation, the details of which White said will remain "confidential […] to ensure the [investigation's] integrity." It's not clear if the suspect is a male or female.
Law & Crime reached out to the department for more information and was told that the department would make further disclosures "at the appropriate time."
When Woll was found, police saw a trail of blood leading to her home. They believe she was stabbed inside after returning home from wedding festivities. She was seemingly in good spirits after she left the event. In the days following her death, many of Woll's colleagues and friends took to social media to lament her loss, saying she was so well-liked that it was hard to believe anyone wanted to kill her.
Anyone with information on the case is urged to send information to DetroitRewardsTV or to call Crime Stoppers at 1-800-Speak-Up. They can also submit anonymous tips. There is a $1000 reward.
Copyright 2023, NewsSpace.com