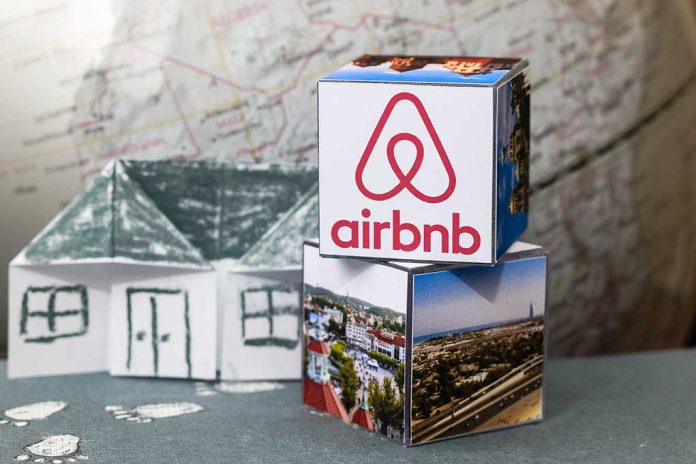 (NewsSpace.com) – Many people rent their homes or rooms on Airbnb to make extra money. The owners often stipulate terms, such as no large gatherings or parties to take place in the residences. However, one teenager who was already on law enforcement's radar decided to disregard the rules in place, which led to his arrest, but the police got much more than they bargained for.
It all started when a Shoreview, Minnesota, resident called police on Friday, October 20, to report his wallet, which contained credit cards, stolen from his truck. Police were able to track the suspect through the use of the cards, including at a local Target, according to a Facebook post by Ramsey County Undersheriff Mike Martin.
The use of the stolen credit cards then took authorities to an Airbnb location on Saturday, where the teenager was hosting a party with more than 50 people present. Since the owner of the home only allowed a maximum of 10 people and prohibited smoking, they told law enforcement to shut the party down. Police checked everyone as they left and warned them to leave any weapons they had inside.
Once the house was empty, police arrested the 17-year-old suspect and searched the property. What they found inside was a treasure trove of weapons. Of notable concern, many of the guns had "switches," or "auto sears," that changed them into machine guns that were "capable of firing 33 rounds of automatic fire in less than two seconds." The weapons were hidden in strange places, too, such as inside board games, plants, and even inside a fast food bag.
All in all, it was a good night for the Ramsey County Sheriff's Office, which said the alleged thief "went from five-star Airbnb accommodations to the county jail." Undersheriff Martin issued a reminder for residents to report anything out of the ordinary, as it often leads to a "great investigation."
Copyright 2023, NewsSpace.com