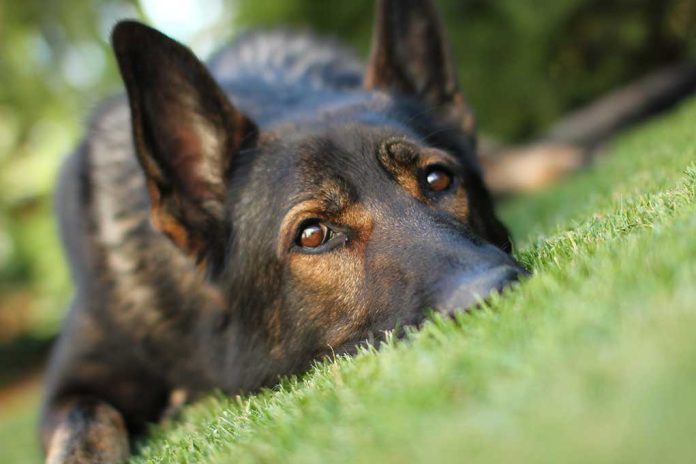 (NewsSpace.com) – When a new president moves into the White House, they often bring their beloved family pets with them or adopt one while they are there. When President Joe Biden took up residence, he brought his German Shepherd pups, Major and Champ, with him. However, Champ died six months later. He went on to adopt another German shepherd and named him Commander. Major proved to have some aggression issues, and the POTUS sent him back to Delaware. Now, Commander is in trouble too.
On the evening of Wednesday, October 4, First Lady Jill Biden's spokesperson said that Commander had been removed from the White House for numerous biting incidents. Since the pup joined the Bidens, there have been nearly a dozen documented attacks against the Secret Service, the agency responsible for protecting the president. In fact, 10 of those bites date back to October 2022. Those familiar with the matter say they believe there are more incidents than what the reports state.
Commander is only two years old and was a gift to the Biden family after Champ died in 2021. But this isn't the only dog the First Family has had issues with. Major was removed from the White House permanently after also displaying aggression and having bitten numerous staff. Some blame the stress and unpredictability of living at the White House as a reason the dogs lash out.
White House Press Secretary Karine Jean-Pierre was asked about the matter and whether she was afraid of the dog, which she denied, saying "No, not at all." She says she was "never wary" and had "never been bit by Commander." The pup was said to have been getting more training earlier this year after another biting incident.
As of the time of writing, it's unclear where Commander has been taken and if he will return to the White House. Major was previously removed from the residence and rehomed with family friends in 2021.
Copyright 2023, NewsSpace.com