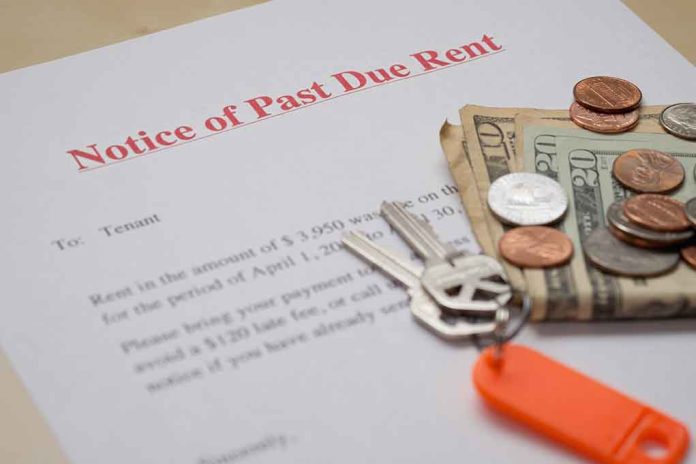 (NewsSpace.com) – When people decide to become roommates, they often set up terms of cohabiting, which include a division of responsibilities, such as who will handle the chores and how they will split the rent. When either party fails to abide by these commitments, it can lead to tension and arguments. One Bradleyville, Missouri, man took things much further than one usually would, and now he's facing murder charges.
Authorities arrested 80-year-old Charles Tinker on Thursday, November 2, when they responded to a 911 call and discovered he had shot his roommate. The victim, 52-year-old Jon Lovelace, died from his injuries at the scene. Additionally, the suspect said he also fired two shots outside to convince another person, who has not been identified, to leave the property.
Speaking with the officers, Tinker said that the two had gotten into arguments over Lovelace not paying his share of the rent and that he had "pushed [Tinker's] buttons." The shooter also said that his roommate had threatened to kill him and that he acted out of not just anger but also fear for his safety. After shooting Lovelace, he failed to render any aid or check on his condition.
Tinker admitted to officers that he consumed four shots of whiskey right before he pulled the trigger. Police conducted a search of the home and found a 9mm Ruger handgun, which they confiscated, ammunition for the weapon, and spent shell casings.
He has since been charged with three felonies: armed criminal action, unlawful use of a weapon, and second-degree murder. Authorities booked the man into Taney County Jail, where he is being held without bond.
Sadly, the incident between Tinker and Lovelace is not the only one to occur this month. A 28-year-old Las Vegas man was arrested on Sunday, November 5, for allegedly shooting his roommate during an argument. Police found the victim in the middle of the street, dead from his wounds. Jose Oseguera was arrested, charged with open murder, and booked into the Clark County Detention Center.
Copyright 2023, NewsSpace.com