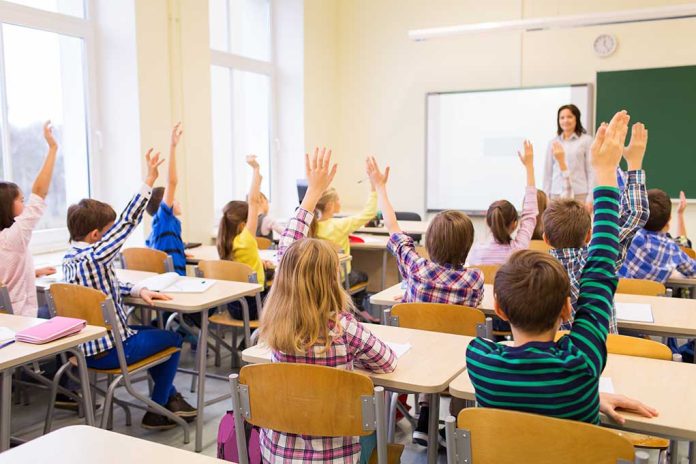 (NewsSpace.com) – Teachers have a really big responsibility to teach today's youth and set a good example when they're in front of the class. Many have been fired for violating ethics and moral codes. One second-grade teacher in California is now finding herself under fire for appearing in front of her class while intoxicated.
On Monday, October 2, just after 8 a.m., deputies with the local sheriff's office were called to Nuestro Elementary School in Live Oak, California. They were informed that a staff member was reportedly under the influence of alcohol or drugs. The deputies engaged with Wendy Munson, 57, and determined she exhibited signs of being intoxicated. She was then administered a sobriety test and failed.
Law enforcement arrested Munson, who had been teaching her class at the time, on suspicion of child endangerment and DUI since video footage had shown her driving. It was later revealed that her sobriety test showed her blood alcohol was two times over the legal limit. However, no charges have been filed against Munson, as the Sutter County District Attorney's Office says there's no sufficient evidence — yet — to charge her. She has been replaced in the classroom by a long-term substitute.
Parents of students at the school are understandably upset. Some even accused the institution of lacking transparency and trying to push the incident under the rug. Travis Reed, a parent of one of Munson's students who was in the classroom at the time, said the situation "infuriated" him, and he's calling for more communication. Instead of receiving timely updates on the case and what happened, he said it's more like there's a "hush order [there] at the school" and that officials "don't want to tell anyone anything," according to KCRA.
Another parent said Munson should've taken the day off and that what she did "was definitely not OK as an educator."
Copyright 2023, NewsSpace.com