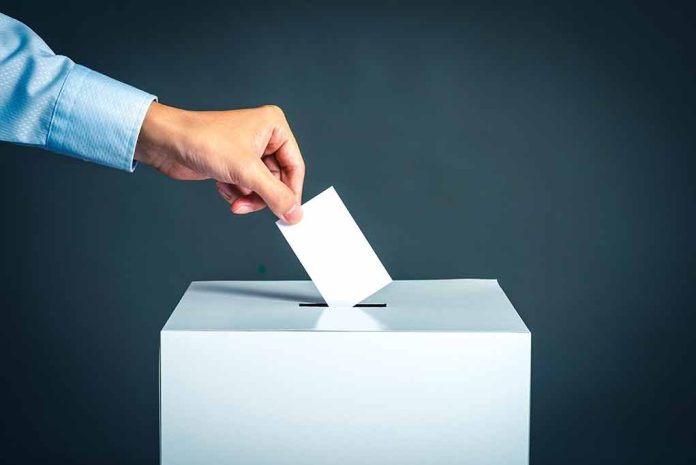 (NewsSpace.com) – On Tuesday, November 7, voters headed to the polls to participate in the off-year elections. There were many surprises and upsets throughout the evening as the final tallies rolled in. In one of them, Mississippi Governor Tate Reeves (R) managed to stave off a famous rock star's relative.
The gubernatorial race in The Magnolia State drew headlines because Reeves, the current governor, was facing down Elvis Presley's second cousin, Brandon Presley, a Democrat. The race was competitive, with Reeves only winning by a 4.4% margin. He had 51.5% of the vote to Presley's 47.1%, which is shocking considering Mississippi's stance as a Red state. It has voted Republican since 1972, with one notable exception in 1976.
Presley, who is a member of the Mississippi Public Service Commission, managed to raise more money than Reeves, and his campaign seemed to be gaining momentum in the days leading up to the vote. He also has leadership experience, having served as the mayor of Nettleton, Mississippi, from 2001 to 2007.
One of the notable points of Presley's campaign centered on expanding Medicaid, something Reeves is strongly against. Hospitals eventually turned on Presley, which could've affected his voting day numbers.
Former President Donald Trump endorsed Reeves, holding a tele-rally in his favor, urging voters to back the conservative. He said Democrats were pushing Presley "so they can force their extreme agenda of open borders and gender ideology down the throats of" Mississippians. Voting for Reeves, Trump said, would "send a message to Crooked [President] Joe Biden."
This isn't the only close call Reeves has had, though. In 2019, when he was originally elected state governor, he won against his Democratic counterpart, then-Attorney General Jim Hood, by a mere 5 points. Mississippi hasn't elected a Democratic governor in 20 years, but the last two races seem to indicate that the Left is gaining more influence as time goes on.
Copyright 2023, NewsSpace.com