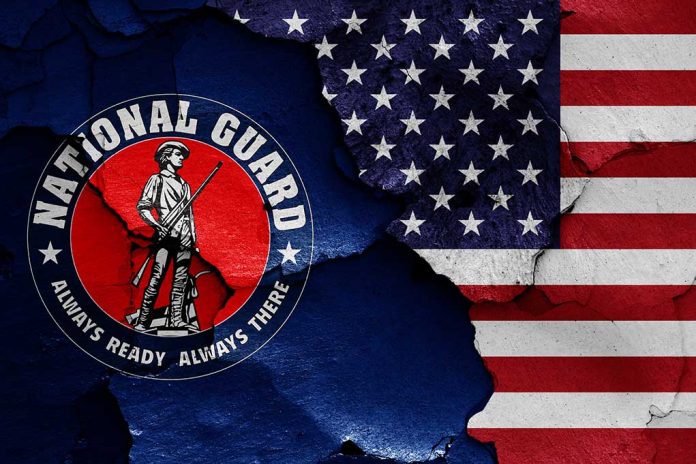 (NewsSpace.com) – The United States relies on its service members to carry out specific duties related to national security. In return for enlisting, most branches promise an enlistment bonus or benefits to sweeten the pot. However, more than 10,000 Army National Guardsmen are now claiming they haven't received their bonuses.
According to Military.com, the National Guard has failed to pay at least 9,000 enlistment bonuses, some of which have gone unpaid for years. That doesn't include 3,900 soldiers who have already finished their service and are no longer with the military. In many cases, those who enlist are supposed to receive part of their bonuses after they complete basic training, typically within 30 days. Some of those who haven't been paid are no longer eligible, having "associated adverse action[s]" on their records that remained even after they left or were discharged.
Army National Guard G1 Operations Division Chief Col. Danielle MacDonnell acknowledged that while "nearly 94% of our Soldiers eligible […] have received it," the branch is "working very hard to reconcile the remaining 6%." When asked about the problem, officials say that the late payments — some of which were delayed years — are a result of staffing issues and a system that has suffered from severe outages, including 10-month disruptions in both 2018 and 2021.
Then, there's the issue of part-time soldiers not knowing who to contact or where to follow up with missing bonus payments, leading to a mess and further delays. Understandably, some of those who are owed money are frustrated. One soldier said he had hoped to use the money to move into a new home with his wife and said the experience was "a really bad introduction to the Army, not taking care of people."
Officials are trying to work through the list of people owed and have specified that anyone currently enlisted can reach out to first-line leaders, while those who have been discharged for less than a year can contact state G1/personnel. Soldiers who left the National Guard more than a year ago will need to submit a ticket through the DFAS.
Copyright 2023, NewsSpace.com