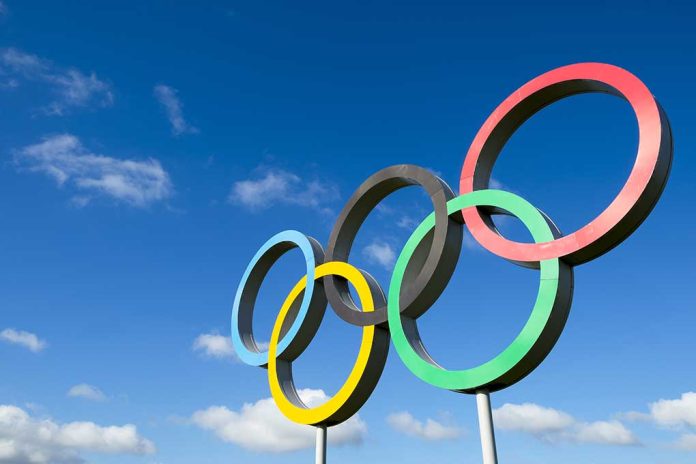 (NewsSpace.com) – Mary Lou Retton once graced the infamous Wheaties box and Sports Illustrated magazine as one of the top gymnasts in the country. She was very prominent in the 1980s, winning several medals and cups before retiring from the sport. She is now fighting for her life in a hospital after being diagnosed by doctors with a rare form of pneumonia.
Retton made history in 1984 when she won the all-around gold medal at the Olympics in Los Angeles, becoming the first woman to reach the achievement. That wasn't all, though. She also took home four other medals, two silver and two bronze, at the same competition — all while she was a high school student. Two years later, she retired, but not before winning the American Cup three times. In 1997, the former gymnast received another honor: she was inducted into the International Gymnastics Hall of Fame.
The former gymnast is now 55 and fighting for her life. According to McKenna Kelley, the medalist's daughter, Retton is "not able to breathe on her own" and has been in the ICU for more than a week, according to a crowdfunding post created on Tuesday, October 10.
Her illness — and her daughter's request for people to help fund her hospital bills — has also shone a spotlight on the struggles everyday Americans have with affordable healthcare. She's far from the only one to ever have had to resort to crowdfunding to get the medical care they need. In fact, The New York Times reported that many people cannot afford to buy coverage or struggle to afford it because they fall just short of the income requirements. It's estimated that 27.5 million Americans don't have healthcare, and many have died as a result of not being able to afford the necessary treatment.
Fortunately for Retton and her family, the fundraiser shattered the initial goal of $50,000, reaching nearly $375,000 as of the time of writing.
Copyright 2023, NewsSpace.com