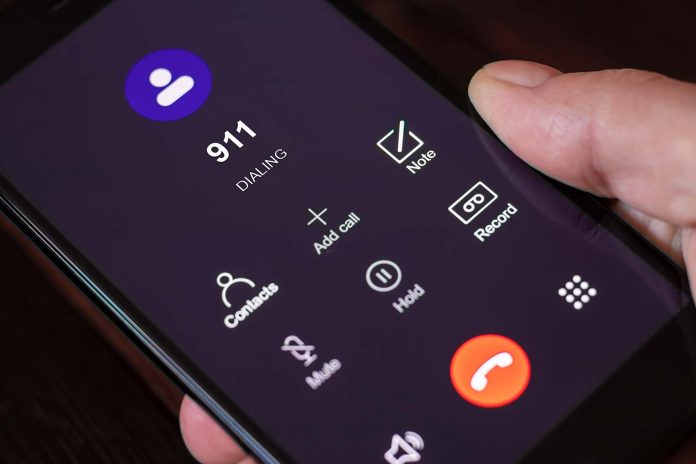 (NewsSpace.com) – Oklahoma's Wagoner County Sheriff's Office responded to a call on October 24. They encountered a horrific scene when they arrived at the residence. Now, a man has been arrested for allegedly killing his grandmother.
When officers arrived at the home in the Redbird area, they found a man and a woman with stab wounds. Law enforcement arrested 30-year-old Nicholas Scarborough. The woman at the scene was identified as Scarborough's grandma, 79-year-old Dorothy Newton, who called 911 while her grandson was allegedly stabbing her to death. First responders pronounced her dead at the scene.
The other man found at the home was Scarborough's father, Daniel Scarborough. After the suspect allegedly stabbed his grandma to death, he set his sights on his wheelchair-bound father. He was alive when officials arrived and transported him to a Tulsa hospital in critical condition. He had more than 20 stab wounds.
After the stabbings, police say Scarborough left his home. However, deputies found him nearby. When deputies encountered him, they told him to get on the ground. Instead of listening to the police officers, the Wagoner County Sheriff's Office said in a statement that the suspect turned around and ran at the deputies. It went on to say that the suspect "fought both deputies" until they used a taser to subdue him. He was finally taken into custody.
Wagoner County Sheriff Chris Elliott told Fox 23 that the two victims and suspect lived together. There was some kind of altercation prior that led to the stabbing, though investigators aren't clear on what sparked it. Elliot said much of the information they received was from Newton before she died. She was even able to tell the officers that her grandson had run away.
Authorities have charged Scarborough with resisting arrest, assault and battery on a law enforcement officer, first-degree murder, and attempted murder. The FBI will be taking the lead in the investigation because the suspect is a member of a Native American tribe.
Copyright 2023, NewsSpace.com